At home photography: Six tips for photographing plants in your own backyard
In these unprecedented times, and with so many necessary restrictions placed upon us all, it can be quite challenging to know what to photograph and how to keep inspired. Since we are being told to 'Stay at Home' during the COVID-19 epidemic, what better way to keep up your skills than to photograph the plants in your backyard or balcony?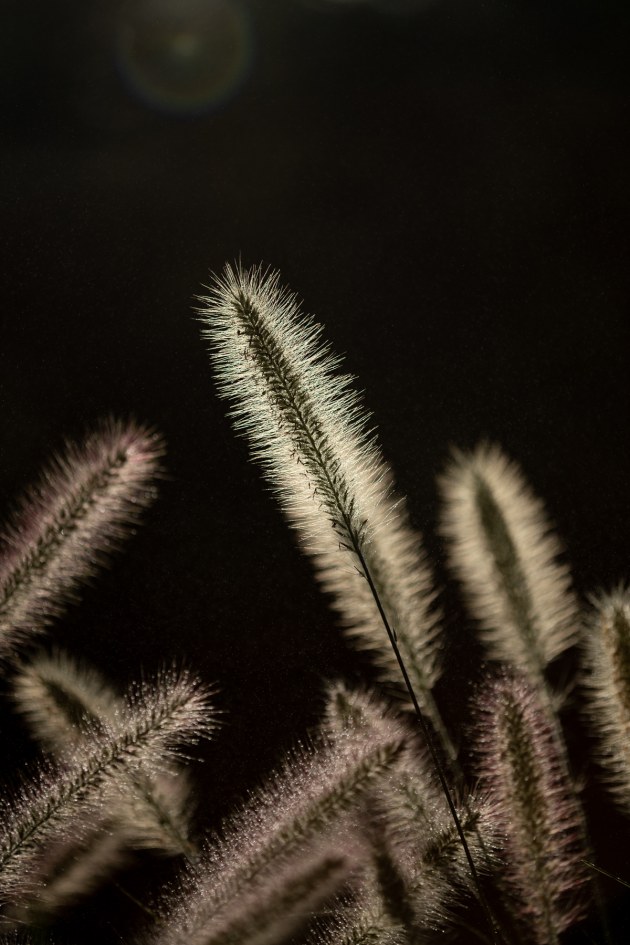 1) Best Time of Day to Shoot
Without doubt, just after sunrise or just before sunset are the best times to photograph plants. That magic 'golden hour' we always talk about is by far the best for lighting, as the light is far more subtle.

Position your camera so that the sun is behind your subject, as this can create beautiful rim lighting or backlighting on your flower(s). Be careful not to position your camera in a way that allows the sun to shine onto the sensor, as this will create unsightly, overblown areas in your image.

Once these subtle lighting conditions are gone, it is far more difficult to even out exposure on flowers and the end result is often unsightly. Cloudy days are fine for photographing plants, too, but you tend to miss the subtle colours that a sunny sunrise or sunset produces.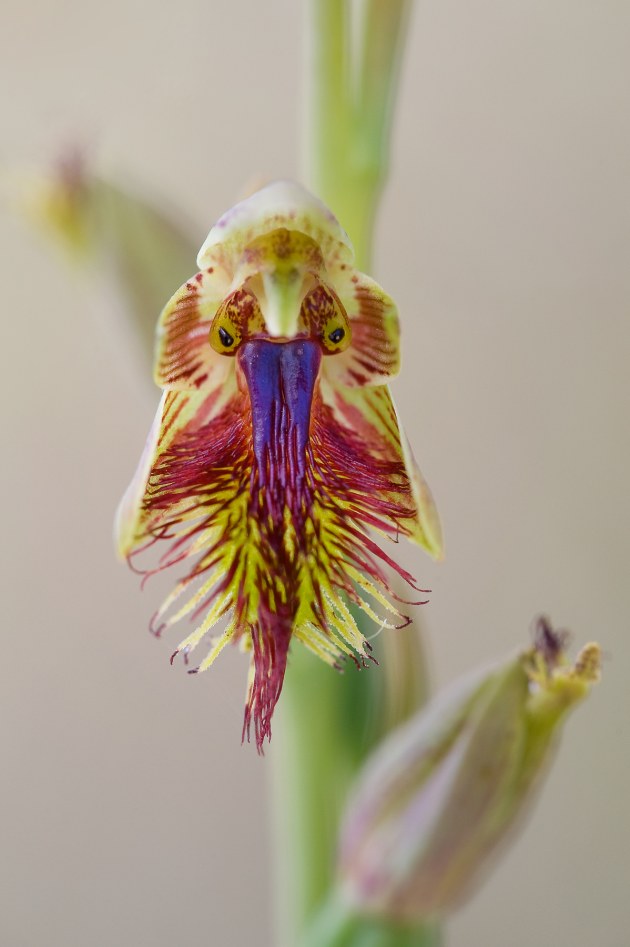 2) Use your Imagination
With so many photographers looking for things to do during isolation and partial lockdown, this is a great opportunity to be arty or experimental.

When I'm out photographing plants and other macro subjects such as fungi, I always spend time on one subject and work at perfecting the shot. You can use different lenses, try different focal lengths and experiment with different angles.

The more you try new ways to shoot a subject, the better chance you have of creating new and interesting shots of that subject. As the old saying goes: "The Sky Is The Limit".
 3) The Flexibility of Photographing Plants in Pots
If you live in a unit or similar and don't have a garden, you can always use potted plants to get some great shots.

The great thing about potted plants is that you can move them to anywhere you want. This can be on a table, on chairs or on a ledge. When positioning your pots, it is important to avoid distracting backgrounds or bright lights, such as other houses or units.

You will often notice, by spinning the pot plant around, that there will always be a 'better' side, where the plant(s) look their best. If you have quite a few potted plants, then choose the flowers that look the most interesting, ones that haven't been riddled with insects, or look dry and withered.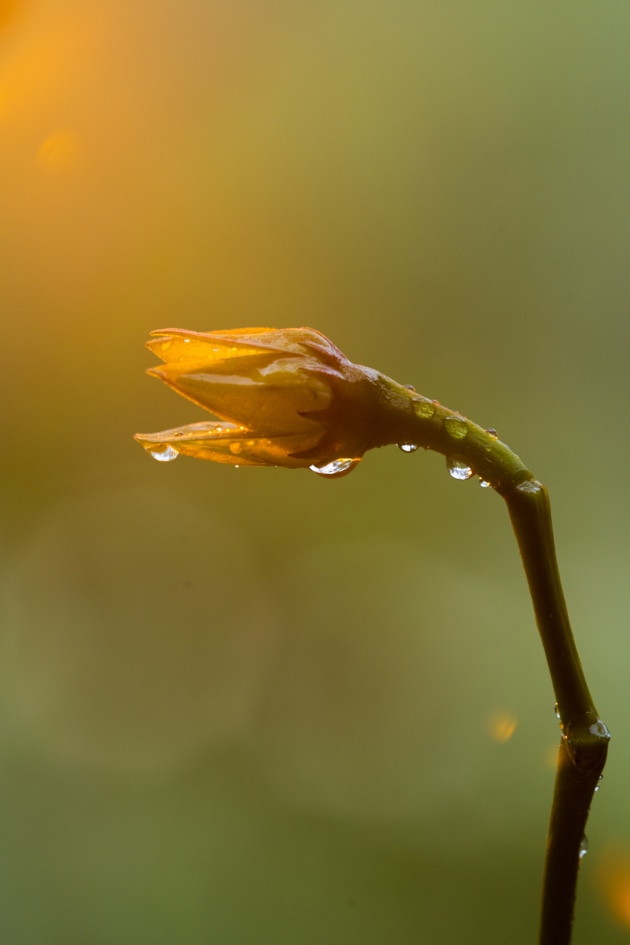 4) Minimising Movement on Windy Days
Photographing plants on a windy day can certainly have its challenges. Rather than wait for days on end for the wind to die down, you can work your way around the garden and try and find an area with the least amount of wind. This may be in a corner by the fence, along a particular wall or behind a shed.

If this isn't possible and the wind is everywhere, you can also use a macro clamp to lessen plant movement.

These clamps are specifically designed for this purpose. One end clamps onto your tripod, while the other end can be clamped onto the stem of a plant. These clamps can easily be ordered online and are a worthwhile investment, especially if you are into photographing plants.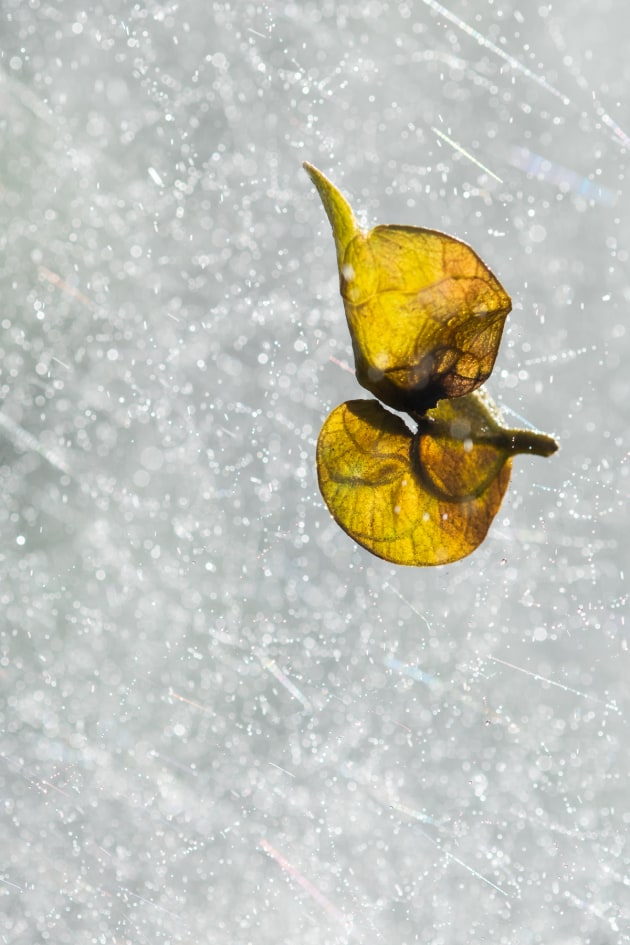 5) Getting in Close
Getting in very close and photographing just one small portion of a flower can be very rewarding. By adding an extension tube to a lens (including a macro lens), you can focus much closer than your minimum focal length usually allows.

You may want to focus on a flower's stamen, onto an insect that has landed or a single petal. Getting in close can bring out a completely different perspective. In most cases, I find using a sturdy tripod really helps, as I can then manually focus on the specific area I want in focus.

With my SLR cameras, I regularly use Live View, which allows me to zoom in closely on one spot, focus, then take some shots using a cable release.
6) Creative Lighting
When the sun isn't present, you can also try using different light sources such as reflectors, torches or external flash units for added light. Reflectors are a great way of reducing shadows in flowers and by reflecting the sun onto a flower, it helps keep a natural look. Torches can also be used to add a bit of extra light but you need to be careful that you don't overdo it, as the end result can look quite 'fake'.
When used correctly (especially with some sort of diffuser attached), flash units can creatively light plants, giving them a real lift. I suggest doing a series of test shots beforehand, working out whether to use the flash on full power or reduced power. Once you have worked this out, you can start getting creative. 
Even with the restrictions and limitations that photographers are currently faced with, you can still get out there and photograph to your hearts content - good luck!
About the author: Michael Snedic is one of Australia's most experienced and published professional wildlife and nature photographers.  He is the owner and operator of WildNature Photo Expeditions and has been presenting photography workshops and tours across Australia and the world for the last 17 years. To view full details, please visit WildNature Photo Expeditions.
If you would like to learn more wildlife photography tips and techniques, you can also download Michael's newly-released Ebook 'The Art of Wildlife Photography'.