5 Best Photo Locations: Osaka
Osaka is a city full of energy with a zest for humour. Once you get into the rhythm of this city's pace, it can actually become infectious.

After several years of visiting Osaka as photographer, I've put together my five favourite places to visit with a camera. Two or three days in Osaka should be enough to cover the following locations. For sunset and night time locations I would start with Abeno Harukas or Umeda Sky Building followed by Tsutenkaku and Namba. During the day I would vsit the Aquarium and the Castle. Aside from these iconic locations, street photography can also be a fun genre to delve into. You can allocate two to three hours in each location depending on the weather.
1. UMEDA SKY BUILDING & ABENO HARUKAS
The best way to see any city is to start with a view from above. This gives you more scope to explore and discover areas you would like to visit. I have two observatory choices for the best views of Osaka. Both cost 1,500 yen and are at least 60 floors up. Both will give you different angles of view though with their own pros and cons. Umeda's outside area can be quite cold and windy but that's because you're out in the open – and that means the views are great as you're not shooting through glass. Abeno Harukas is warmer in the colder months, but you do have to shoot through windows. If you find you are getting some reflections off the glass, a dark jacket behind the camera, can help.
A 24-70mm lens range should be right for most areas. Umeda will give you a clean shot of the Gate Tower Building which is notable for the highway offramp that runs through the building.

Umeda Sky Building as a piece of modern architecture is a major draw card. Hiroshi Hara the architect is also known for other great structures such as Kyoto Station and Sapporo Stadium. Even though it was built in 1993 it still looks unique.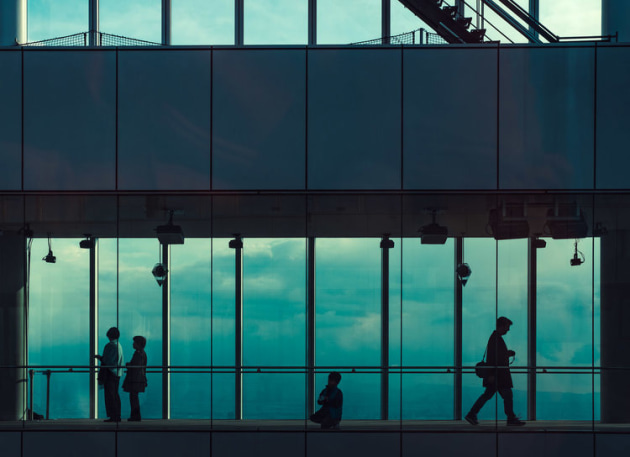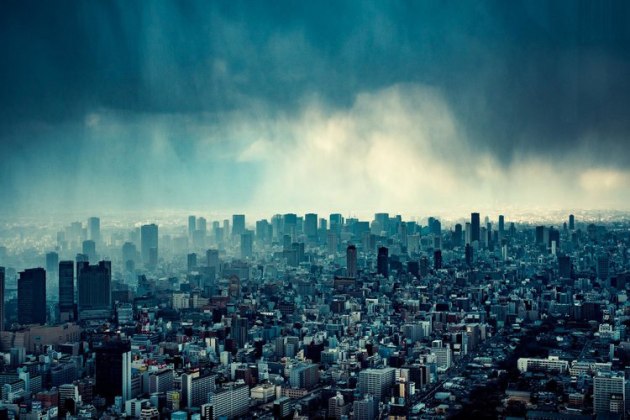 2. SHINSEKAI AND TSUTENKAKU
The best time to visit this area would have to be at dusk, just as the lights come on. This is the old downtown area. Be prepared to meet some local characters. Street portrait opportunities with or without permission may be found easily.

After you've got your shots, stay for dinner. Osaka is known for three main dishes: Takoyaki, (Octopus Balls) Kushikatsu, (Deep Fried Assorted Skewers) and Okonomiyaki (Savoury Pancake). My favourite is Okonomiyaki made from eggs, flour, grated yam and shredded cabbage. You can add pork, squid, shrimp or meat. It's delicious, try it! The area is quite small and only really covers two blocks with about 100 restaurants.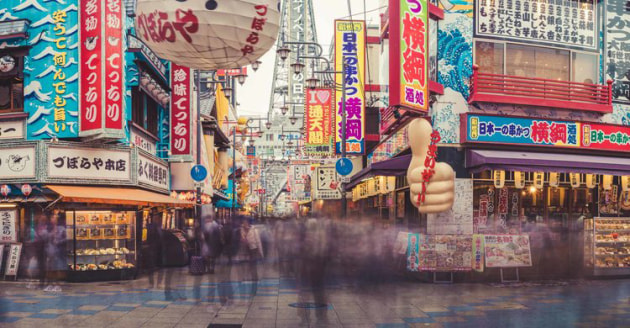 3. NAMBA AND DOTONBORI
You know you have arrived in the heart of the city when you are here after dusk. Just like Tsutenkaku it comes alive when neon Nippon turns on. If you only have a short stay in Osaka, then you might be able to see both areas in one night. It's only a 12-minute train ride away from Tsutenkaku. Namba however covers a much larger area to look around. Be prepared to be shoulder to shoulder with endless crowds. The most famous spot would have to be in front of Glico Neon sign. You can also take a 900 yen boat ride along the canal to see Osaka from a different perspective.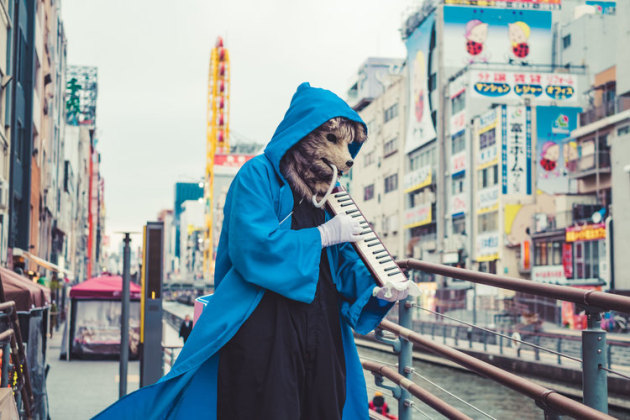 4. OSAKA CASTLE
In my opinion the exterior of Osaka Castle is far more impressive than the interior. Use the money you would have spent on the entrance fee on a delicious Ramen instead. The interior is newly renovated, crowded and underwhelming. However, for no fee at all, you can stroll around the outside and find plenty of interesting angles.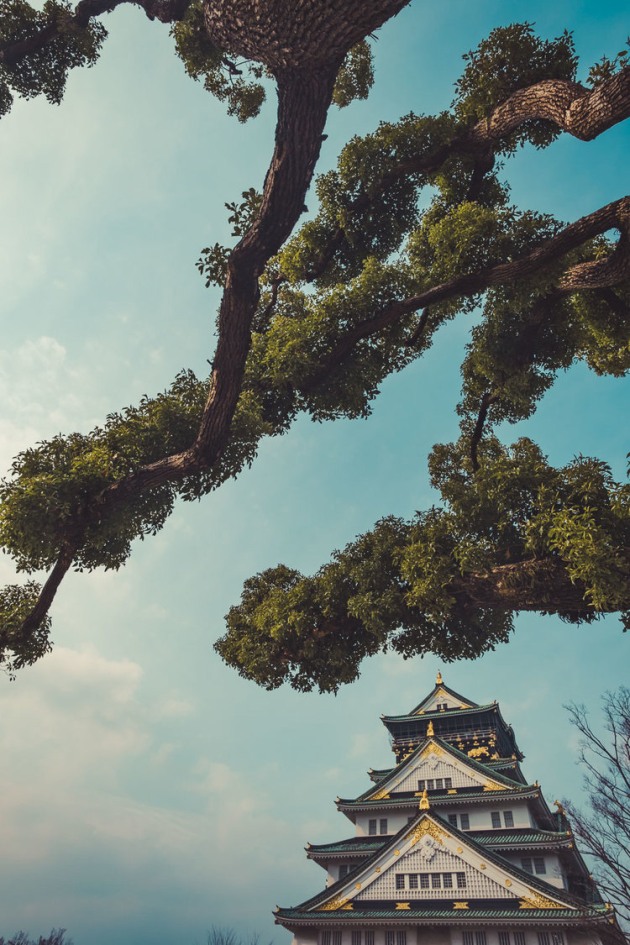 5. OSAKA AQUARIUM
On an overcast or rainy day a good option is the Osaka Aquarium. Visitors start their tour on the 8th floor and slowly spiral down floor by floor around the central tank. Highlights are whale sharks, manta rays and hammerhead sharks. Plan your visit to avoid the lunchtime rush.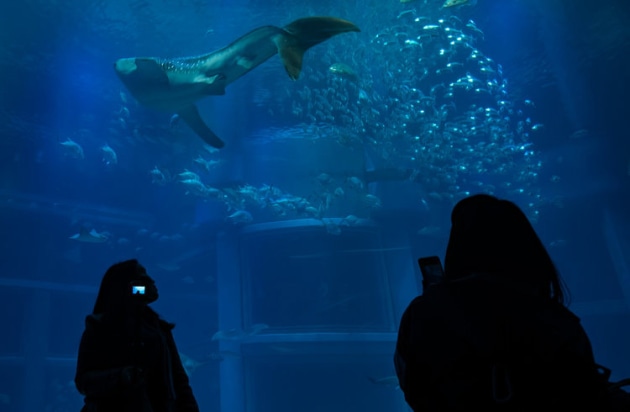 This is a list for first time travellers so if you are a regular traveller what other great photo locations would you recommend?
About the author: Alfonso Calero is a professional photographer based in Sydney, Australia. Over the past 20 years, Alfonso has photographed everyone from politicians to artists and everything from exquisite food to amazing landscapes. See more of his work, and find out about his tours to Japan: alfonso.com.au.