Winning images from the $100,000+ Annual Ocean Art Underwater Photo Contest
The Ocean Art Underwater Photo Competition, organized by the Underwater Photography Guide, has announced its 2018 winners.

The competition showcases the best underwater photographs of the year across 16 categories, with judges evaluating thousands of entries from 70 countries before selecting the final set of images as Ocean Art winners. Entrants competed for more than $80,000USD ($111,000AUD) in cash and prizes. 
The Best of Show is a graceful photo of three Giant Devil Rays performing a "ballet", which uses soft, ambient light to accentuate the movements of elegant giants, shot by Duncan Murrell.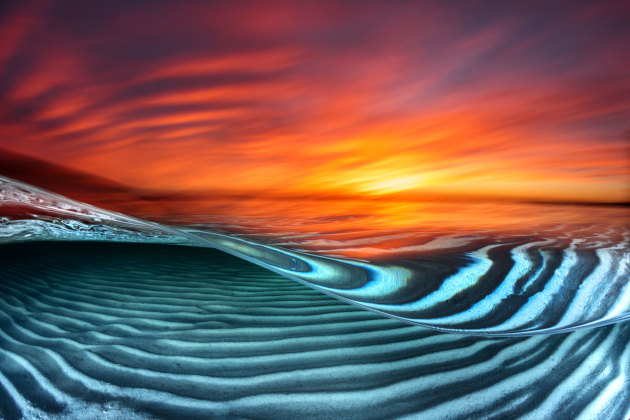 Jervis Bay Photographer Jordan Robins, a winner of Photographer of the Year in 2017, was a runner-up in the underwater art category with his image 'Two world's collide'.

Other exceptional images include astonishing fish and marine life shots, rarely seen animal behavior, innovative shooting techniques, stunning portraits, seals, ocean adventure, whales and some dramatic moments between humans and marine life.

Ocean Art 2018 judges included prestigious underwater photographers Tony Wu, Martin Edge, and Marty Snyderman, accompanied by Underwater Photography Guide publisher Scott Gietler.

"This year's outstanding underwater images in the Ocean Art Underwater Photo Competition continue to raise the bar for underwater photographers. Myself and the other 3 judges were honored to be viewing such amazing results of the dedication and drive of the human spirit," said Bluewater Photo and Travel owner and Underwater Photography Guide publisher, Scott Gietler.
You can see all winning images from the 16 categories above, and more winning shots at uwphotographyguide.com.