Winners of $70,000 Head On Photo Awards announced for 2021
The 2021 Head On Photo Awards have been announced, with the annual photography competition celebrating photographic excellence across three categories: Portrait, Landscape and Student.
Back with a prize pool of $70,000, the winners of the annual Awards were announced over the weekend at the launch of the 2021 Head On Photo Festival. 
In the Portrait category, British photographer Gideon Mendel has taken home first place for their entry titled Jenni Bruce at her burnt home in Upper Brogo, New South Wales, January 2020. The sobering photograph documents the devastating impact go the 2019/2020 summer bushfires, captured at the destroyed home of sculptor Jenni Bruce. 
Speaking on her loss at the time, Bruce shared, "It was all gone. I had a great workshop with tools that I had spent a lifetime gathering. I had a huge collection of paints and canvases, and I was working on a new body of work to exhibit. It was just devastating to lose that amount of hard work... I wish the people in power would listen; I wish they would stop using industries that are so bad for our environment."
Australian photographer Mark Forbes and Irish photographer Joseph-Philippe Bevillard have been selected as the Runners-up in the Portrait category for their work Perfect Stranger and Donoghue brothers, Galway, Ireland, respectively. 
The 2021 Landscape prize went to Australian photographer Aletheia Casey's A lost place, which, like Mendel's work,  also commented on the destruction of the 2019/2020 summer bushfires. A lost place is a deeply personal work to Casey, as the fires spread very close to her parent's home. 
Sharing the story behind the creation of her winning image, Casey shared, "Although I have lived much of my adult life abroad, Australia is, and always will be, my home. As I watched the fires from London, feeling powerless to help family and friends, I painted on prints from my last time in Australia with oils and inks. I reworked them in an attempt to implant my fear and powerlessness into the imagery."
The Runners up for the Landscape category are Australian photographer Raoul Slater for his work Kangaroo Court and Mexican photographer Juan Carlos Pinto Márquez for his work Petals swarm.
Australian photographer Chege Mbuthi has been named the winner of the annual Student Award. Chege Mbuthi's winning work, By the front door, is a self-portrait that was created during the Covid-19 related lockdown of 2020.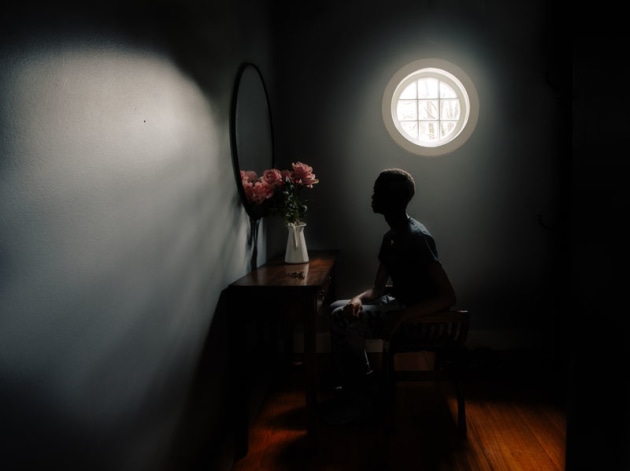 Mbuthi shared the story behind his winning photograph, saying "As I found myself with more spare time, I began to experiment further with my portrait photography. As the name states, I took the shot at the front of my home, which has beautiful soft light filtered through one window, which fell upon my silhouette."
Runners up for the Student Award are Australian photographers Holly Houssarini  and Leila Edelstein for their work for her work Contemplation and The girl and the cat that died, respectively.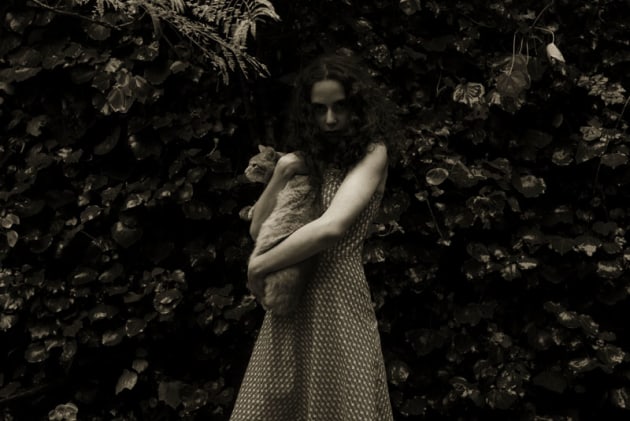 Exhibitions featuring the winners and finalist works for each category of the 2021 Head On Photo Award can be found across Sydney as part of the Head On Photo Festival, which opened last weekend and will run until November 28. 
To find out more about the exhibitions, and other festival feature events like artist talks and workshops, you can view the 2021 program here.