US tourism board: Stop tagging locations on Instagram
Instagrammers: Wyoming's had enough of you telling everyone about Wyoming.
That's the message that the Jackson Hole Travel & Tourism Board in Wyoming is sending with the launch of its new campaign, Tag Responsibly, Keep Jackson Hole Wild, aimed at limiting the damage location tagging on Instagram is causing to the US State's beautiful forests and lakes.
Speaking about the campaign, Brian Modena, a member of the Wyoming Tourism board, suggested the landscape was under threat from visitors drawn by the beautiful vistas on Instagram.
In an interview last week, he described the remote Delta Lake as becoming "a poster child for social media gone awry."
"Influencers started posting from the top of the lake. Then it started racing through social media." 
"A few years ago, one or two hikers a day would make the nine-mile trek up to Delta Lake. Now as many as 145 people are hiking there each day."
The drastic increase is causing trail erosion and stretching limited resources, leading to concerns that the famous location could be ruined forever.

It's a problem that's helped contribute to the tourism board's new campaign, encouraging parks' visitors to make a real connection with nature, rather than just dropping a pin.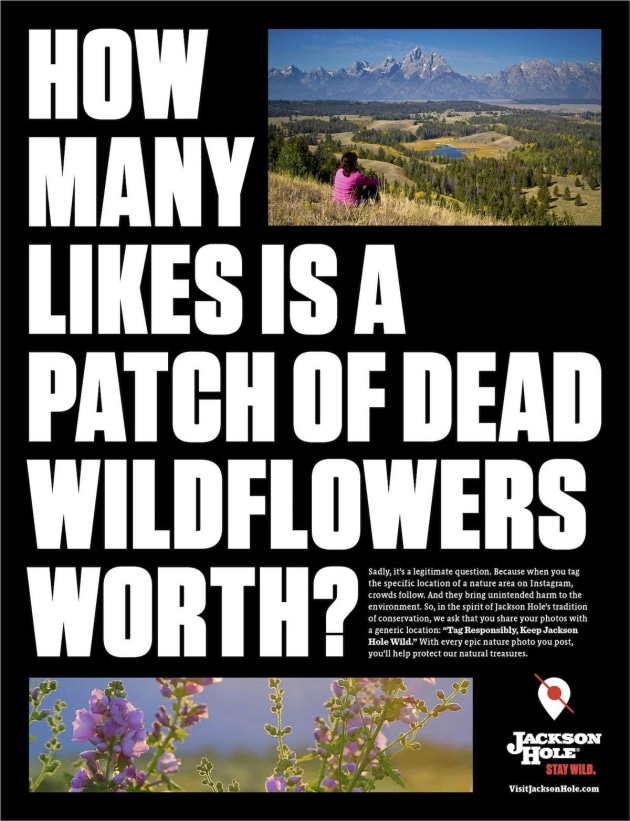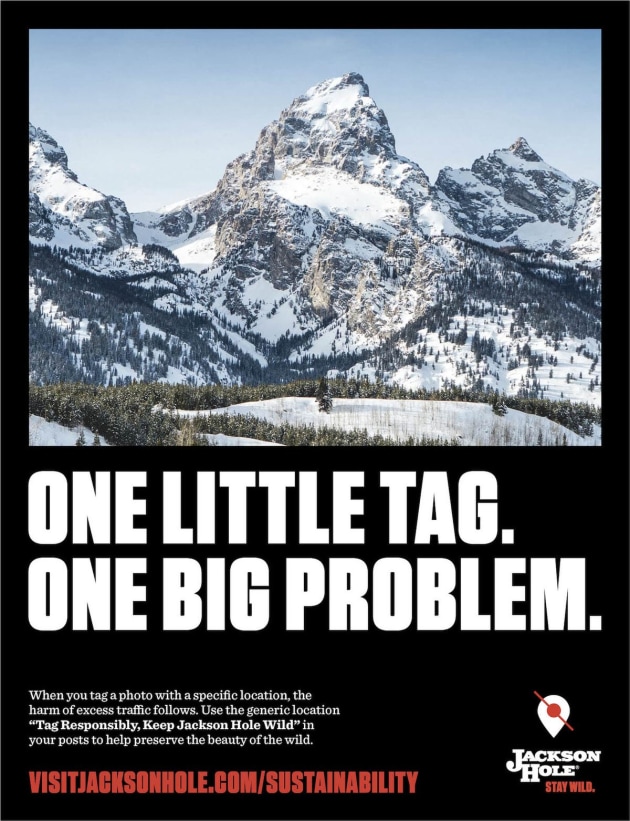 "Every time someone captures stunning scenery and tags the exact location, crowds follow," the tourism board says. "[I]n the spirit of our conservation tradition, we're championing a new environmental initiative: Tag Responsibly, Keep Jackson Hole Wild."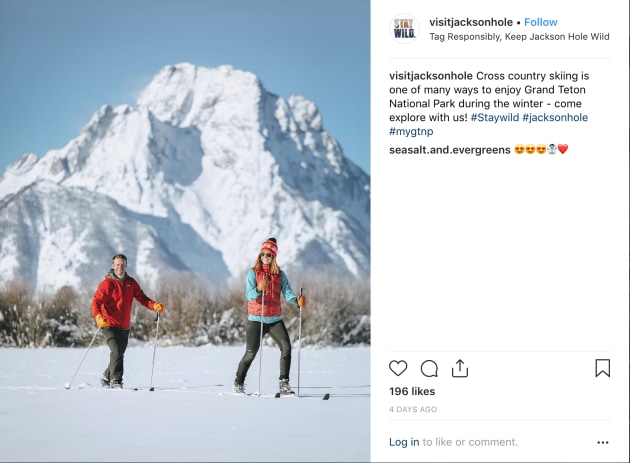 Instagram helping contribute to an influx of tourists to remote, or previously unpopular, locations is hardly unique to the USA.

Closer to home, the iconic Seacliff bridge in Illawarra, NSW, continues to be a major drawcard for photographers, even with the well-publicised death of a 24-year old in October who fell after slipping at the site.

Wedding Cake Rock, a popular location in Sydney's Royal National Park, has also seen a huge influx of tourists in the past two years, to the point where police were called in to assist with crowd control at the potentially dangerous location earlier this year.
For now, Wyoming's campaign is the first of it's kind we've seen. The lesson, of course, is to use social media responsibly and consider your impact when you do.