This Perth photographer is auctioning off a 1,000-strong vintage camera collection
Camera collector Ashley Heuchan has seen many changes in photography over his 50 years in the business. "Digital and mobile phone cameras are great," he says, "but there is a magic about film, processing, and the incredibly engineered cameras that used them that is hard to describe."
His love of the format has led to a nearly lifelong obsession and a collection of more than 1,000 cameras, the first of which will be put up for auction today.
With many professional and art photographers refusing to move away from film cameras, especially those made by Leica, the market for vintage cameras is booming.
"The romance of film cameras is captured by the greats such as Henri Cartier-Bresson, Rosenthal, Liebowitz, Ansel Adams, David Bailey, Litchfield, Helmut Newton, Karsh and the great war photographers like Robert Capa whose work graced the pages of Life magazine. There are dozens of others," he says.
Unfortunately for Heuchan, the size of his immense collection has finally become too much. They were on display for some time in his Murray Street, Perth business, but space became a problem and when he retired from the business, they went into storage for many years. "Even now, as I go through hundreds of boxes, I am amazed at what I find," he says.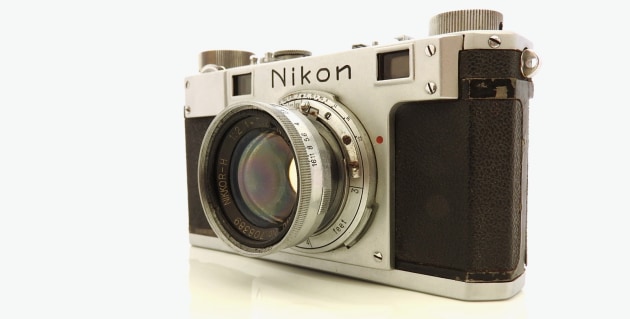 Featured in the first auction is one of the very first Nikon cameras made post-war, as General MacArthur re-engineered the Japanese economy to a peacetime one. It still bears the engraved 'Made in Occupied Japan' on its baseplate. Only about 400 ever made it to market from this batch. Another is a production model of the very first 35mm single-lens reflex camera – made in Russia by Gomz and dubbed the 'Sport.'
There are numerous Leicas from 1930 up to the 1980s including two M6's from 1987 that have never been unpacked – they are still in their original sealed boxes.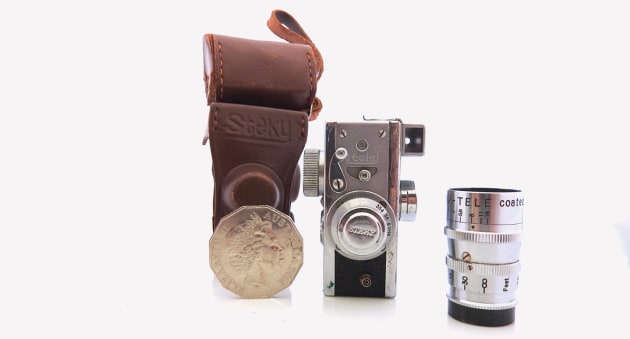 The auction includes other makes such as Zeiss, Voigtländer, Canon (including a Made in Occupied Japan model), Rolleiflex and a company called Riken who made a miniature 'spy camera' – later to be re-named Ricoh.
And his favourite? "That would have to be the Compass," says friend Andy McCourt, who is helping Heuchan run the auction. Made in Switzerland in 1930s by watchmaker Jaeger Le Coultre, "You have to see it to believe it," he says.
The first of several auctions of Heuchan's collection starts on December 1st and ends on December 12th, with the unpacking and grading of the next lot already underway for early 2018.
You can view and bid on the collection here.