These are the 2019 World Press Photo Contest winners
US photographer John Moore has won the prestigious 2019 World Press Photo for his image Crying Girl on the Border.
The World Press Photo Foundation announced the results of the 62nd annual World Press Photo Contest and the 9th annual World Press Photo Digital Storytelling Contest at its annual Awards Show in Amsterdam, overnight. 
In Moore's winning image, Honduran toddler Yanela Sanchez cries as she and her mother, Sandra Sanchez, are taken into custody by US border officials in McAllen, Texas, USA, on 12 June. Immigrant families had rafted across the Rio Grande from Mexico and were then detained by US authorities. Sandra Sanchez said that she and her daughter had been traveling for a month through Central America and Mexico before reaching the US to seek asylum.
The Trump Administration had announced a 'zero tolerance' policy at the border under which immigrants caught entering the US could be criminally prosecuted. As a result, many apprehended parents were separated from their children, often sent to different detention facilities.
After this picture was published worldwide, US Customs and Border Protection confirmed that Yanela and her mother had not been among the thousands who had been separated by US officials. Nevertheless, public outcry over the controversial practice resulted in President Donald Trump reversing the policy on 20 June.
Speaking about the image, Moore said the image was touching.

"I think that this image touched many people's hearts as it did mine because it humanized a larger story."
In another stellar year for Australian photographers in the competition, Getty photographer Chris McGrath won the General News - Singles category, with his image The Disappearance of Jamal Kashoggi:
Sydney-based Reuters photographer David Gray was runner-up in the Sports Singles category with his image Sunlight Serve:
And finally in the spot news - stories category, Australian photographer Andrew Quilty came third for his series Ambulance Bomb:
This year the World Press Photo Foundation introduced the World Press Photo Story of the Year award, with the jury choosing The Migrant Caravan by Pieter Ten Hoopen, as the first winner. His photo essay covered the caravan of migrants from central America heading to the US border during October and November 2018.
You can see all the single image category award winning images below, and the full list of winners and runners-up for every category on the World Press Photo website.
Nature - Singles winner
Harvesting frogs legs, Bence Máté, Hungary
Portraits - Singles winner
Dakar Fashion, Finbarr O'Reilly, Canada/United Kingdom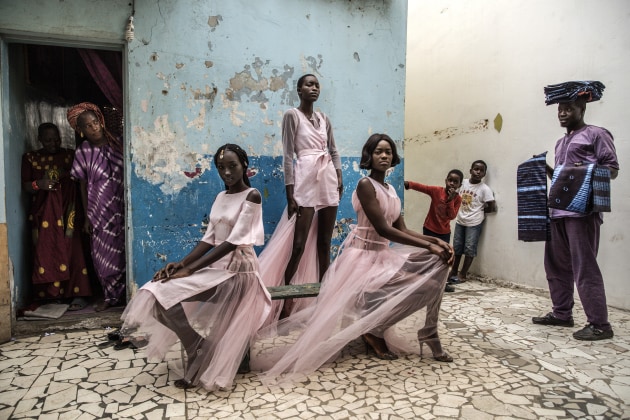 Sports - Singles winner
Boxing in Katanga, John T. Pedersen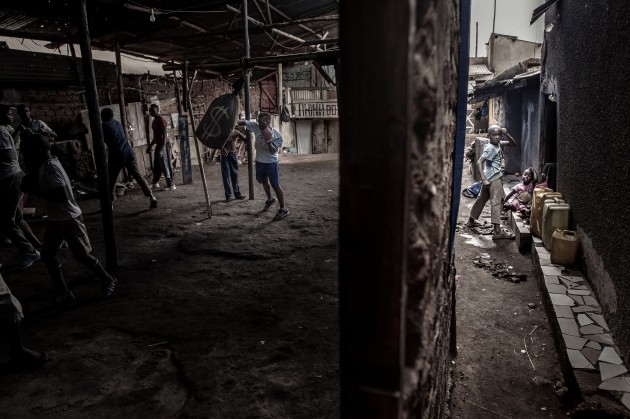 Environment - Singles winner
Akashinga - the Brave Ones, Brent Stirton, Getty Images

Contemporary issues - singles winner
The Cubanitas, Diana Markosian, Russia/United States, Magnum Photos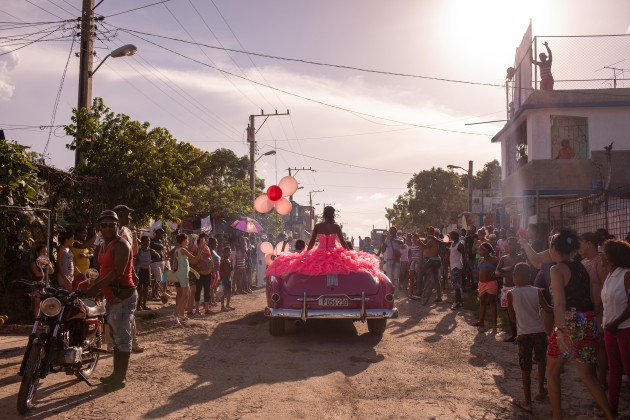 Long term projects - winner

Beckon Us From Home, Sarah Blesener, United States