These are Australia's best professional photographers of 2018
Perth-based photographer Chris Saunders has been named 2018 AIPP Professional Photographer of the Year in the annual Australian Professional Photography Awards (APPA).

Saunders' winning portfolio, which also won the Landscape category, comprised aerial images shot in some of Western Australia's most remote locations, including over Lake Lefroy, south of Kalgoorlie, and around Broome in the North West.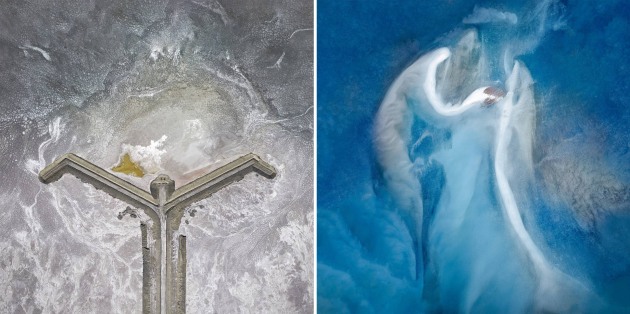 The images were captured with a medium-format Phase One IQ 150 shooting from a range of light aircraft including Cessna 172s and 210s.

Saunders, who is employed as an engineer in the oil and gas industry and photographs landscapes in his spare time has no plans at this stage to give up his day job.

"I really enjoy the two [disciplines]," he says. "They're both very different with their own rewards."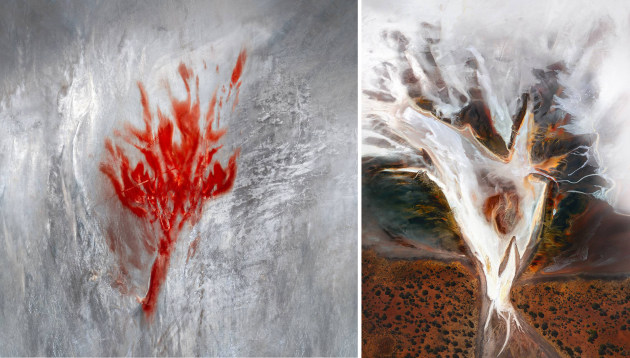 Describing the win as surreal and unexpected, he says, "I've never really seen myself as being equal to some of the established AIPP photographers, so recognition that my work is at that standard is incredible."

The awards, run by the Australian Institute of Professional Photography (AIPP), received a total of 1814 entries with 692 awarded silvers, 290 awarded silver distinction, 63 awarded a gold and 19 awarded a gold distinction.

Entrants are required to submit prints of their work with judging taking place over three days. A panel of five judges assesses each entry, with prints given a score out of 100.

Images with a score of 95-100 are awarded 'Gold with Distinction', 90-94 are awarded 'Gold', 85-89 are awarded Silver with Distinction, and 80-84 are awarded Silver. Images with a score of 79 or lower are judged 'Below award standard'.

A selection of winning images from the 2018 AIPP Australian Professional Photography Awards is published below, along with the full list of 2018 winners.
2018 AIPP Australian Professional Photography Awards winners:
• 2018 AIPP Australian Professional Photographer of the Year – sponsored by Olympus, AON & Panasonic- Chris Saunders (Perth)
• 2018 AIPP Australian Commercial Photographer of the Year – sponsored by PPIB – Lisa Saad (Melbourne)
• 2018 Australian Documentary Photographer of the Year – sponsored by Sony – Lacey Barratt (Melbourne)
• 2018 AIPP Australian Family Photographer of the Year – sponsored by CR Kennedy (Profoto) – Kelly Champion (Adelaide)
• 2018 AIPP Australian Illustrative Photographer of the Year – sponsored by Eizo – Suellen Cook (Hobart)
• 2018 AIPP Australian Landscape Photographer of the Year – sponsored by Fuji – Chris Saunders (Perth)
• 2018 AIPP Australian Nature Photographer of the Year – sponsored by Lacie/Seagate – Darren Jew (Brisbane)
• 2018 AIPP Australian Newborn Photographer of the Year – sponsored by Camerahouse – Jodie Andrews (NSW Central Coast)
• 2018 AIPP Australian Pet/Animal Photographer of the Year – sponsored by DigiDirect – Karen Alsop (Melbourne)
• 2018 AIPP Australian Portrait Photographer of the Year – sponsored by Kayell/Canson – Steve Wise (Perth)
• 2018 AIPP Australian Travel Photographer of the Year – sponsored by Camera Electronics -  Lesley Downie (Noosaville)
• 2018 AIPP Australian Wedding Photographer of the Year – sponsored by Nikon – Dan O'Day (Canberra)
• 2018 AIPP Australian Creative Photographer of the Year – sponsored by Chromaluxe – Rebecca Croft
• 2018 AIPP Australian Emerging Photographer of the Year – sponsored by ProPhoto – Belinda Richards (Melbourne)
• 2018 AIPP Australian Student Photographer of the Year – sponsored by Nikon – Callan Shiel (Perth)
• 2018 AIPP Australian Album of the Year – sponsored by Momento Pro – Eric Ronald (Footscray, VIC)
• 2018 AIPP Australian Photographic Book of the Year – sponsored by Momento Pro – Peter Eastway (Collaroy Beach, New South Wales)
• 2018 AIPP Australian Overseas Award – sponsored by AIPP – Tony Carter 
• 2018 AIPP Highest Scoring Image – sponsored by Ilford – Darren Jew (Brisbane)
• 2018 AIPP Epson Signatureworthy Award – sponsored by Epson – Barbara Brown (Perth)
• 2018 AIPP Australian Tertiary Institution of the Year – sponsored by Starleaton – North Metropolitan Tafe, Western Australia 
• 2018 Agregate Grand Master Award – Geoff Comfort (Canberra)