The winning images from the global BigPicture Photography Competition
The winners of the annual BigPicture Photography Competition have been announced, with images from the beautiful to the bizarre sharing in the spoils for 2020.

Each year, the California Academy of Sciences' BigPicture Photography Competition celebrates some of the world's best photographers and the year's most striking images.

The competition's winning images and finalists highlight Earth's biodiversity and illustrate the many threats that our planet faces. Each photo, in its own way, inspires viewers to protect and conserve the remarkable diversity of life on Earth.
Below you can see the winners and some of our personal favorites from this year's competition, including finalist (and AP contributor) Doug Gimesy's image A Koala's Eye View, captured from a cherry picker being used by Forest and Wildlife officers to assess and collect koalas after fires went through Gelantipy in Victoria.
There's more images, including all the other finalists on the BigPicture website.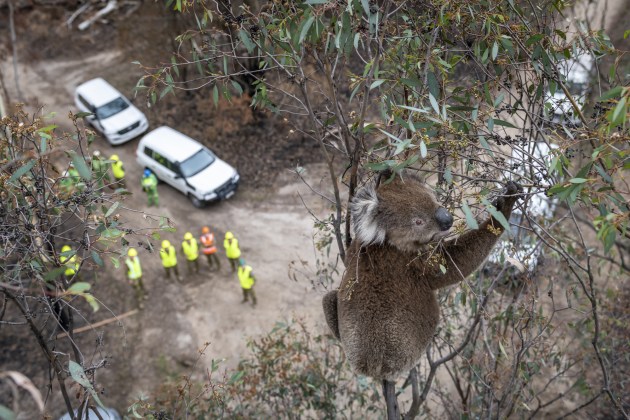 These images originally appeared on bioGraphic, an online magazine about science and sustainability and the official media sponsor for the California Academy of Sciences' BigPicture: Natural World Photography Competition