The big read: Where are all the female drone photographers?
Despite consumer drone sales going through the roof, there's still a glass ceiling when it comes to female representation in drone photography. Serena Coady speaks to three female droners who are bucking the trend.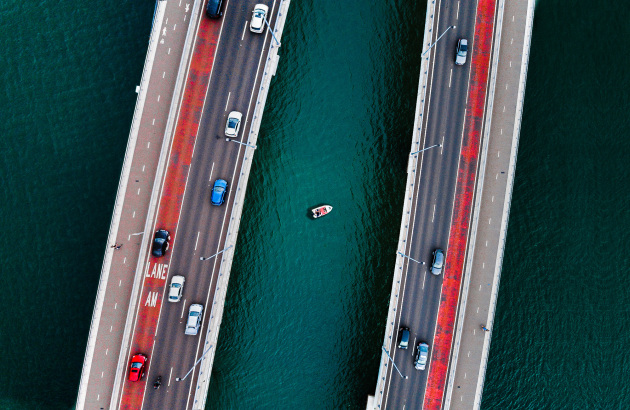 In early 2017, I had a casual Saturday job as a radio producer in Canberra. The moment I'd finish my shift at midday, I'd take my car up the coast with my drone, staying at B&Bs in the middle of nowhere just because I knew there were locations to shoot nearby. Even if I didn't have the money for a full weekend away, I'd go pitching my tent in remote areas to explore with my drone.

In the days leading up to these weekend photography expeditions, I'd pour over Google Satellite, trawling for drone photography locations with the intensity of somebody trying to piece together an incredible mystery.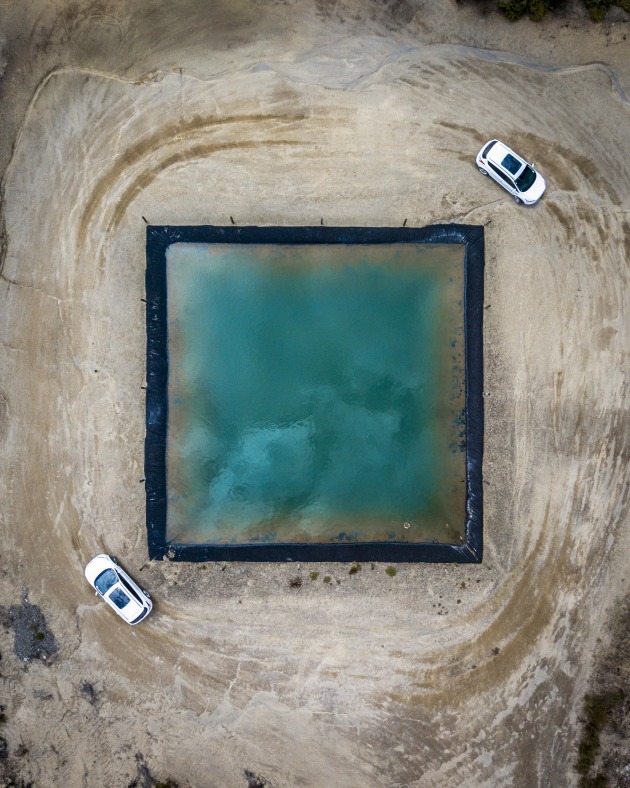 I would fly Mavica A. Fox, the name I gave to my DJI Mavic, until last light. Stretching her out to sea, over pine plantations, across freshly ploughed fields for as long as her battery would last, as much as the ISO could cut it in dwindling light. I'd be up the next day at sunrise, hoping to peek Mavica through the trees the moment the sun did. It was a rush.
I'd always been into landscape photography, but having a drone was different, my creativity had sprung wings. I was using weekends to explore Australia's scenic east coast, and was getting better and better at droning.
Like a starry-eyed teen in a new relationship, I splashed my travels with Mavica across social media. It was out there for all to see: I was obsessed with my drone. My photo feed became dominated with bird's-eye shots. And then the questions came in.
"Wow! Did you take all those aerial images yourself?" "Sweet drone shots. Who took all of those?" "Girl, WHOSE drone is that?" My inbox filled with compliments imbued with utter disbelief.
And there have been others who have regarded me in this way. I've had time to consider all of these encounters and I'm almost certain they didn't react to male droners like that. Even if they did they would be geeking out over the gear, not the person flying it.
It wasn't the first time I'd come up against this. When flying Mavica, onlookers would approach, wondering who I was flying my drone with. "Just me," I'd reply, smiling while trying to focus on not losing Mavica to the sky. While droning at the beach in January, a man stopped in his tracks to stare at me as if I were a creature from outer space.
At the rate that drone technology and accessibility is progressing, hopefully this means things won't move as slowly for women in drone photography as it has in conventional streams of photography.
Today, there are over 1,000 certified drone operators in Australia. In 2007, there weren't even 25 operators. Numbers are still climbing and it's no wonder why. I can say from firsthand experience that the excitement of flying a remotely piloted aircraft paired with the visual perspective it offers makes them a must-have for seasoned photographers as well as those starting out.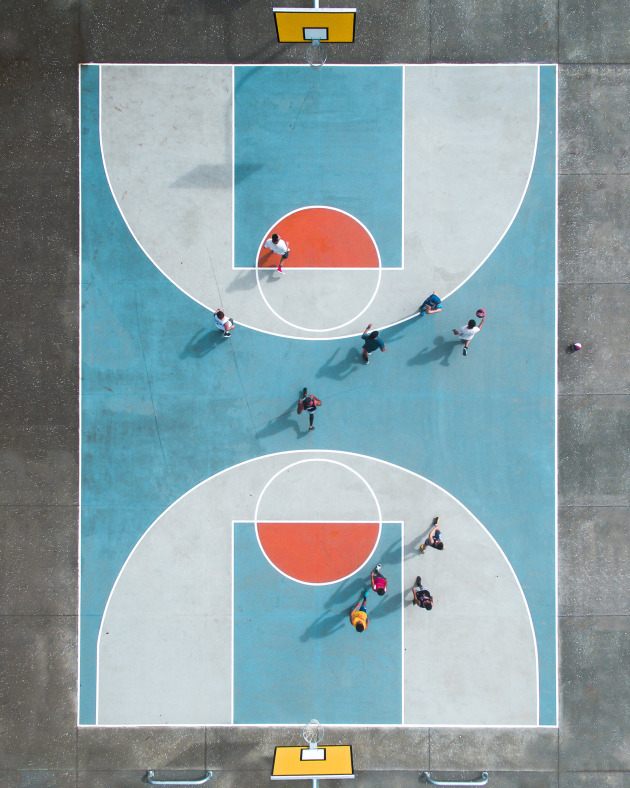 In Australia, the number of women working in mainstream photography continues to increase, yet only 1% of drone pilots are estimated to be women. And while women working in mainstream photography outnumber men, they don't fill most of the higher paying photography roles, not even half of them.
To bridge this gap, female droning groups have emerged around the world, online communities like Drone Girls, Women Who Drone, and Amelia Droneheart. These groups show that while female droners are rare, they're no novelty, no creature from outer space like the man on the beach would have you think.

Yet there's a long way to go. Female droners are still vastly misrepresented online. A Google search of "women" + "drone" yields stock photos of women getting drones caught in their hair and several versions of the viral video "Drone helicopter spies topless woman". Charming.

In March 2015, DJI, the tech company behind some of the most commonly used photography drones, launched Female Pilot Awareness Month to "honour some of the best female pilots flying drones today."
However, to this day DJI has perpetuated one oversight: their 1.4 million-follower strong Instagram @DJIGlobal rarely features the work of female drone photographers.
DJI aren't the only ones, drone photography feature pages @DroneOfficial, @DroneOfTheDay, @DroneOfficial and @FromWhereIDrone are guilty too.

These accounts thrive with thousands of followers and feeds filled with cutting-edge aerial cinematography and shots of vast deserts, bustling cityscapes and brilliantly-hued oceans, yet they'd have us believe that women aren't behind any of this content. Across these pages, work by female photographers make up just 3-5% of their posts.
Considering Instagram has been one of the major players in the popularity of aerial visuals and drone use, this underrepresentation takes a toll on the advancement of women in the industry.
Petra Leary, New Zealand droner and winner of SkyPixel's 2017 Portrait competition believes this might be one of the reasons there are so few female droners.
It's not to say the drone photography industry is sexist, but as it stands, it's a boy's club. Men dominate the industry – more than 90% of droners are male – and they band together. "The film and photography industry is largely male, but there's a rise of women in the industry. I think sometimes being the only girl with a group of guys can be pretty intimidating."
This analogy is too true when it comes to droning. How are more women to enter the industry when major platforms like these ultimately show it's "a group of guys"?
Take it from Gold Coast drone photographer, Carmen Keeffe, who runs the ocean-focused @SaltyNalu:

"I've never encountered sexism or discrimination with my droning, but the industry is certainly dominated by men. There are definitely more males than females as drone photographers. There's a 1:10 ratio, so it's definitely not balanced.

"It comes down to the 'boys and their toys' motto: men tend to fly planes and helicopters and seem to be more often drawn to gadgets that can fly. One of my goals as a photographer is to inspire other young women to get involved in drone photography."

Despite men vastly outnumbering women in droning, most female droners aren't being deterred. Among the women I've spoken to, they don't see these numbers as a threat to their success as photographers, but as an opportunity, a window for more female-driven content.

Sydney drone photographer Jessica Lee is one of these women. "The photography industry is dominated by males. I recently undertook a photography course where there was a ratio of 20 men to 3 women.
I think historically, it has always been dominated by men but recently more women are becoming interested.

"With the help of social media, we can create open conversation and encourage females to explore and become part of the industry."

She also sees one of the biggest challenges facing droners, both male and female, is public perception. "People aren't quite used to drones just yet, so the reaction is usually one of surprise. The usual reaction to drone photographers is excitement, caution or intrigue, but over time, I believe the public will become more accustomed to the idea of drones."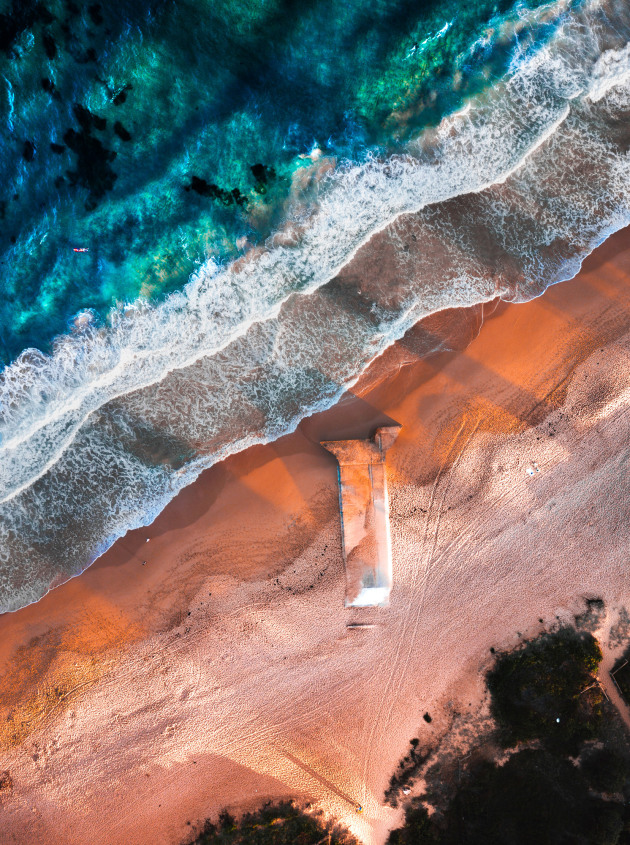 "I've been pretty lucky, people are more welcoming if I'm out flying in a public area. So I think in some senses being a female drone photographer works in my favour." "I'd say the biggest challenge now are the restrictions coming into place about where and when you can fly. It seems a bit strange that it's fine for someone to be out in public taking photos but once it's a drone it's considered a breach of privacy."
Petra Leary agrees. "I've had a couple of run-ins with strangers who had a real problem with drones and had no time to listen to my explanation of what I was actually doing.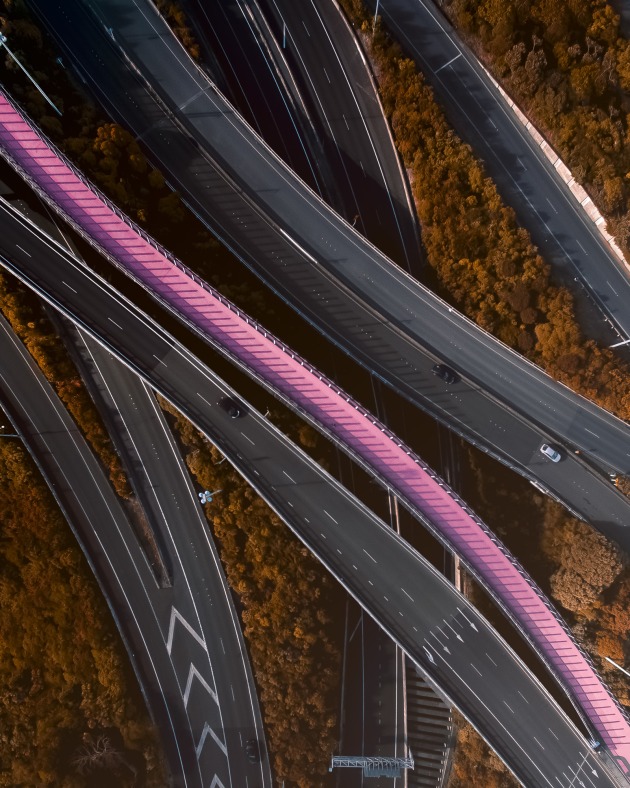 The PolarPro ambassador also suggests that being a woman has given her an edge in that she's able to navigate more environments because she's seen as less of a threat.
"I've been pretty lucky, people are more welcoming if I'm out flying in a public area. So I think in some senses being a female drone photographer works in my favour."