Spencer Tunick seeking sun-loving Sydneysiders for nude installation
American artist Spencer Tunick, famous for photographing thousands of nude people atop a melting Swiss glacier, blanketing Times Square, and in front of Sydney's Opera House, is set to return to Australia for his first large-scale artwork since 2016.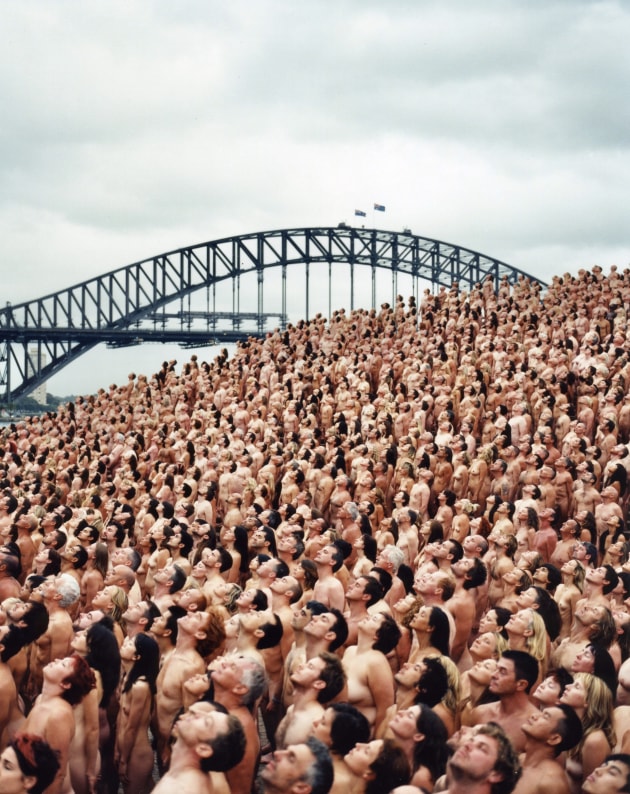 Speaking to the Sydney Morning Herald, the New York based photographer said returning to Australia was a real honour.
"This is a real coming out for my work again," he said.
"I haven't done a work of more than 1000 people since 2016. It's really difficult to get that many people."
The project drawing Tunick to Australia is the brainchild of Scott Maggs, founder of Skin Check Champions.
It is hoped the unique art action on November 26 will draw more than 2,000 volunteers, while raising awareness and encouraging people to get skin cancer checks. In the early morning installation, each participant will honour one of the 2,000+ Australians who tragically die each year due to skin cancer.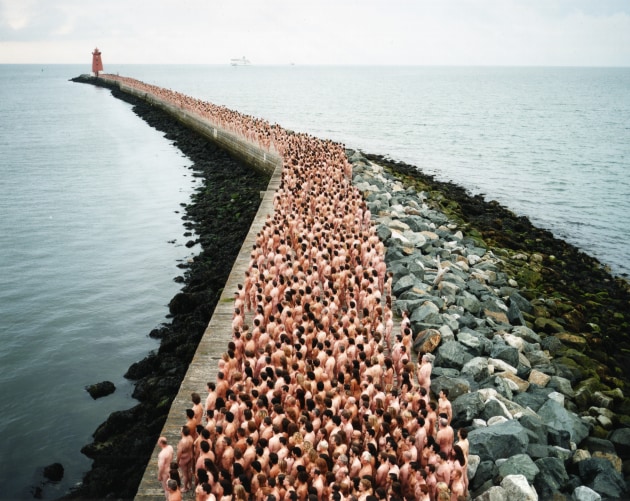 Spencer Tunick has an affinity for Australia having created artworks twice in Melbourne (along the Yarra in 2001 and Chapel Street in 2018), once in Sydney (Opera House in 2010) and used Australians 'zooming in' for his remote nude art project during COVID.
"I use the amazing array of body types and skin tones to create my work, so it feels perfectly appropriate to take part in this effort in that my medium is the nude human form," he says.
"It is only fitting that I use my platform to urge people to get regular check-ups to prevent skin cancer. I have not had a skin check in 10 years, so I am one of the many who have wrongly ignored getting them regularly. One can say I am traveling all the way to Australia to get one!", said Tunick. 
The installation is set to take place at a beach location in Sydney on Saturday the 26th of November, with Sunday the 27th on hold in case the weather is unworkable.
"With Australia recording the highest number of deadly skin cancers in the world every year, it made sense to host this monumental public awareness campaign in a city that has so many people at risk," said Scott Maggs, CEO and founder of the Skin Check Champions.
"Beach life is synonymous with Australian culture, but it's also where a lot of skin cancers can start. We need to send a clear message that skin cancer is real, and it can be stopped in its tracks if more people get their skin checked."
The installation will commemorate the end of the National Skin Cancer Action Week (21- 27 November). It is hoped the action will lead to more people using Skin Check Champions clinic finder to book a skin check with their GP or skin cancer specialist, while also fundraising for a pilot research project codenamed Project Check Mate. 
Anyone keen to bare all for a good cause can register their interest in the Facebook group here.