Skypixel announces winners of $130k Aerial Photo and Video contest
Online drone community SkyPixel has announced the winners of the SkyPixel seventh Anniversary Aerial Photo & Video Contest.
Co-organised with drone manufacturer DJI, this year's contest attracted nearly 30,000 submissions from professional photographers, videographers, aerial enthusiasts and content creators from 124 countries and regions. More than $100,000 USD ($130,000 AUD) in cash and prizes was up for grabs. 
For its seventh edition, the competition offered 10 categories, six for video (Nature, City, FPV, Travel, Sport and Showreel) and four for stills (Portrait, Architecture, Nature, and Sport), with a grand prize for each. 
This year's Grand Prize winner across the four photo categories was Zhu Jianxin, who framed up the otherworldly sight of a frozen lake after a heavy snow fell in the Taklamakan Desert, in Southwestern Xinjiang in Northwest China. 
With a simple change in perspective, several cracks on a frozen lake magically come together into a portrait of an elegant orchid.
Jianxin said: "I am amazed by how a drone changes my perspective and helps me capture the beauty of our world."
Judge Stephen Foster commented on the work: "The real art in photography is to capture a photograph people have to analyze longer than a few seconds to see what the picture really shows."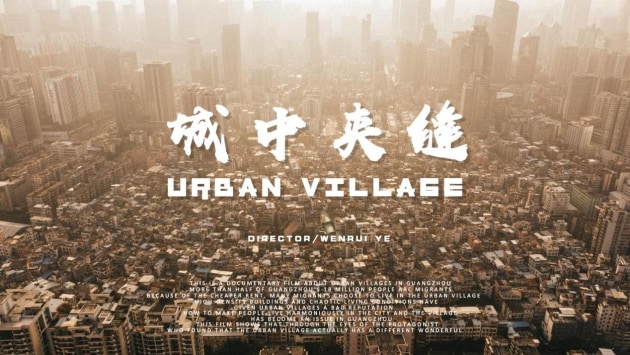 The Video Category Grand Prize winner was awarded to Wenrui Ye, who explored urban villages in China from the perspective of a dancer. You can see the video here. 
"Urban villages show a unique way of urban inclusion," said Wenrui.
"I revisited Guangzhou, a city where I have lived for nearly thirty years, and explored it with my interpretations, memories, and a brand-new perspective. The dramatic contrast between the city and the villages looked almost surreal, and I can't help thinking about the countless possibilities of Guangzhou in the future."
Yann Arthus-Bertrand, member of the Judging Panel of this year's contest, commented the video as a "short movie, nicely done, with a real story and a great image technique and usage of light".
Besides the Grand Prizes, DJI and SkyPixel announced winners of the new Mavic 3 Limited Award, for entries captured on DJI's latest consumer drone, along with the first, second, and third places in all 10 photo and video categories.
The Mavic 3 Limited award was awarded to Tension Vision, for their image depicting the China Animation Museum in Xuzhao, China, surrounded by fog.  
You can see the other category winners, runners-up, and third place finalists below.
Winners
Runners-up
3rd place
Submissions were judged by Yann Arthus-Bertrand, Alex Mellis, Pieter de Vries, Stefan Foster, Karim Iliya, and Yunshan Yu.
The grand prize winners in the photo and video category each received a DJI coupon valued at 7,500 USD ($10,000 AUD) to be used for any DJI product. Prizes in other award categories included a DJI Mavic 3, DJI Air 2S Fly More Combo, DJI RS 2 Pro Combo, DJI Action 2 Dual-Screen Combo, and other DJI products.
You can view all the submissions in the contest on the Skypixel website.