SkyFi: The app that lets you buy high-res satellite photos of anywhere on earth
If you've ever fancied a high-res satellite image of your old house, workplace or almost anything else for that matter, then SkyFi's Earth Observation, a new app for iOS, Android, and web browsers is an interesting proposition. 
The new app aims to democratise satellite imagery by allowing anyone to access high-resolution photos of Earth quickly, easily, and affordably, with prices starting at just $20USD ($28 AUD).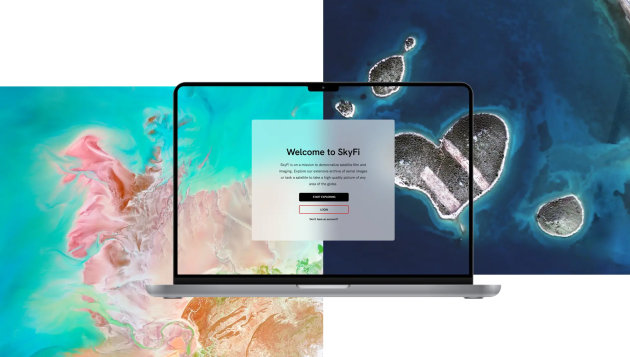 Called Earth Observation, the platform provides a variety of different photos, as well as video, and in the coming months will expand further to include radar, hyperspectral nighttime sensors, object detection and even change detection capabilities.
SkyFi says it was founded and is now operated by explorers, scientists, engineers and analysts who want to help make the far corners of the world 'feel like they're in your own back yard.'
"We're putting the power of technology back into the hands of the people. Instead of satellites offering exclusive access to a select few, we're democratising space to make it available for everyone," says the company on its website.
According to SkyFi, up until now, satellite data has been hard to come by for the average Joe.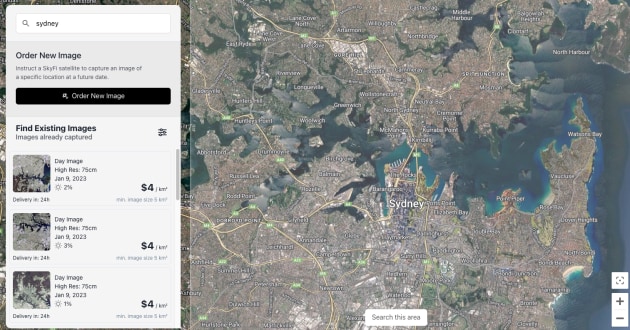 "From NDAs to licensing agreements to endless contracts and phone calls, it was far from simple to get even just a single image. Instead of settling for the miles and miles of red tape and bureaucracy, they decided to do something about it: democratize satellite technology for everyone. And that's how SkyFi was born." 
The company raised an initial $10 million USD to develop its app and released a beta version last September. From that, the platform has been further refined for usability, to the end product available to the public now.
The company sells two categories of images. Existing images, sourced from the company's database of previously-captured satellite images are $20 USD a pop and are usually available for instant download, and new images, where the buyer can instruct a SkyFi satellite to capture an image of a specific location at a future date, which will set you back $175 USD ($249 AUD). 
According to SkyFi, an existing image at high-resolution taken within a five square kilometre area comes out to be about five megabytes. A new image at high-resolution, which must be taken within a 25 square kilometre area, will have a file size of about 50MB. 
The app launches at an interesting time for access to satellite imagery. Late last year, Sony launched Star Sphere, a service that lets users shoot their own photos of space remotely. 
Star Sphere operates on a series of 15-16 fixed orbits, with users able to either reserve an approximately 90-minute orbit around the Earth and shoot their own space photography and videography as they see fit, or choose a 'space photography tour' that limits flexibility of shooting matter but presumably comes in a bit cheaper.
Unfortunately, the service is only open to users in Japan and USA currently.