Recreating classic lens ads with modern gear
To our eyes at least, there is a golden era of advertising in the 80s that has a certain timeless aesthetic. Think catchy (and cheesy) taglines, that slightly faded film-aesthetic and ads without obnoxious URLs. These are the ads we'd pore over as kids while dreaming of gear we could never afford. 
But in an era of slick images and glossy product shots, we don't think we're alone when we say that these days advertising just doesn't quite have quite the same fun factor. That was until we stumbled across the work of Texas-based photographer and seasoned director Aaron Arizpe.
Inspired by his uncle's collection of classic posters, Arizpe has tapped into his inner 80s child and produced a series of ads that recall the best of camera advertising.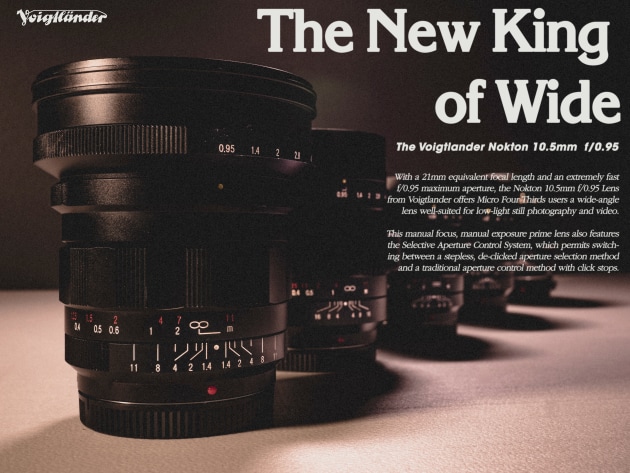 "My uncle's posters were mostly pictures of Budweiser girls and Max Headroom, but I loved staring at them all the same," he explained in an interview with the Phoblographer. 
"The lighting style, in both films and photography from that era, speaks to me on a creative level," he added.
As a keen collector of vintage glass, Arizpe decided to make his own spin on classic ads, all shot with modern gear.
He shot the photos using his Panasonic GH5 and Voigtlander lenses. The first poster he did was for his collection of four Voigtlander lenses.
"I bought the fifth in the set to complete it so I celebrated by taking a few pictures and began to mock them up in Photoshop. I think I used a tabletop desk lamp on an articulating arm for those with a matte black wall," he explains.
His images of his two Leica lenses were shot with a black sheet for a background, two Aputure LS1 daylight LED panels with a pop-out diffuser to smooth out the lens reflection, a high powered flashlight for the hard edge, an Aputure AL-MX pocket LED, and a tabletop desk lamp with articulating arm.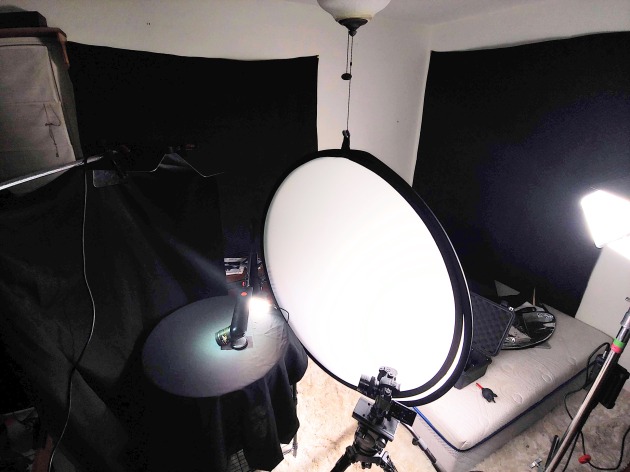 When it came to the layouts, he tells us he mocked up the posters in Photoshop, and sourced his fonts from website fontsinuse.com, selecting the closests fonts he could to match the era.
Now if only the camera brands themselves would do something so cool.
Huge thanks to Aaron Arizpe for sharing the story behind the posters with us. You can see more of his great creative projects on his website.