Ray Martin and Ken Duncan team up for new exhibition
A new exhibition by journalist and photographer Ray Martin, supported by landscape photographer Ken Duncan, opens on the NSW Central Coast tomorrow.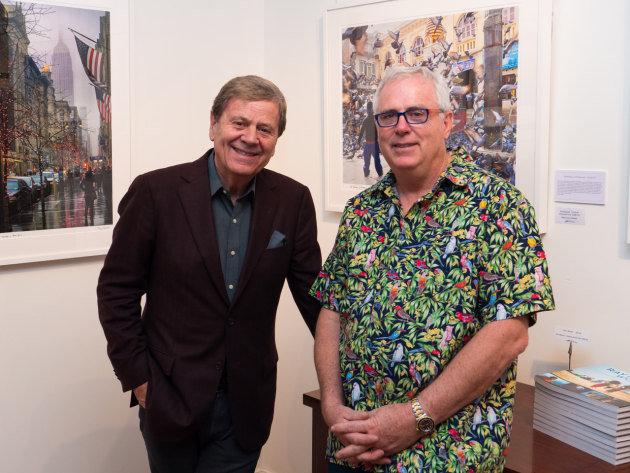 Ray's other world - in Collaboration with Ken Duncan, showcases work by both Martin and Duncan and will be shown at the Ken Duncan Gallery, Erina. 
Since his first exhibition in 2017, Martin has exhibited widely, with his most recent exhibition showcasing images from a trip to Bhutan in early 2019.
The latest exhibition features a variety of images from around the world, captured by the duo in the course of their various travels, both together and separately.
One of the images in the exhibition, Running Man Rock, was the product of a chance sighting on a commercial flight some six years ago. According to Martin, he had he noticed a formation that captivated him and in true "journo" fashion, pestered the pilots on 14 subsequent flights until they gave him the coordinates. 
In October, Martin and Ken journeyed to the location for the first time. 
Along with Running Man Rock, a variety of work by both Martin and Duncan will be shown at the exhibition, which runs from November 1 to 10. On November 2nd & 3rd Martin will present a series of one-hour sessions during which he will share the stories behind a selection of his recent photos and answer questions from the audience. Bookings can be made via the Ken Duncan Gallery website. 
More info
Ray's Other World
1 to 10 November, 2019
414 The Entrance Road Erina Heights NSW 2260
Entry is free