Powerhouse Photography announces new acquisitions and programs
Twelve works by photographic artist Anu Kumar will join the permanent collection at Powerhouse. Kumar's photography has been published in the New York Times and Vogue Italia and exhibited at the Centre for Contemporary Photography, and her monograph Ghar was published by Perimeter Editions.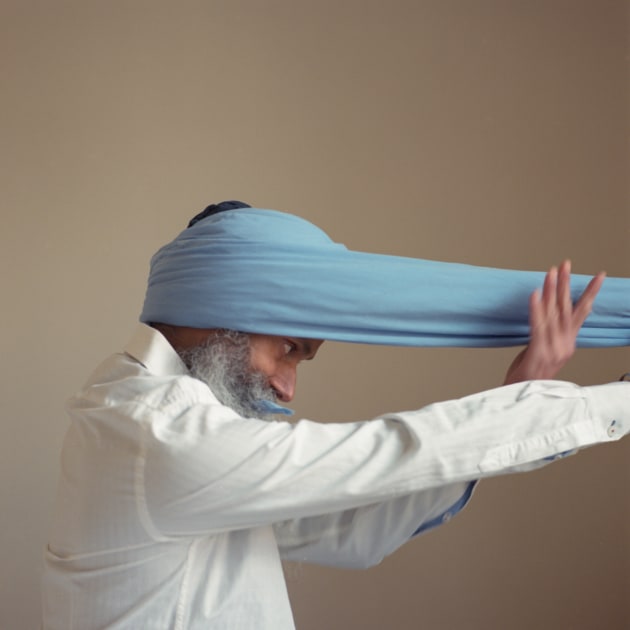 Four of the newly acquired works are from Kumar's series Ghar (2017-19), and the remaining eight form the series Libbas (2022), commissioned by Powerhouse as part of the exhibition Charkha and Kargha from 2022.
In addition, the first two in an annual series of Powerhouse Photography public programs will be presented as 'Powerhouse Late' programs in March and April 2023.
These will include an artist talk and student workshop with photographer Pixy Liao, and a Powerhouse tertiary internship that will provide students with the opportunity to work with Powerhouse Collections, Curatorial and Research teams on the Australian Centre for Photography Archive.
The events
Powerhouse late: Photography
On Thursday 30 March, Powerhouse Late: Photography will feature a free night of talks, performance, installations, moving image and gaming, demonstrating how past and current technologies create photographic 'magic'.
There will be artworks on display from Amos Gebhardt, Meng-Yu Yan, Zan Wimberley and Izabella Pluta. Dr Martin Jolly and collaborators will perform their Magic Lantern Show, Kate Mitchell will take aura portraits, and music and projections will be produced by Dark Cinema, and audiences can play surveillance-mystery game Nuts and AI image-generating game Beyond the Lens.
Powerhouse late: Pixy Liao
On Thursday 13 April, in collaboration with the Centre for Contemporary Photography and White Rabbit Gallery, Powerhouse Late: Pixy Liao will be thematically inspired by Liao's long-term photography project Experimental Relationship.
Liao will curate a program of food and drink, film, and moving-image artworks from White Rabbit Gallery's collection. Pixy and her partner Moro will perform live as their experimental band Pimo, and Liao will give a short talk about influences on her photographic practice.
Artist talk and student wrkshop with Pixy Liao
On Friday 14 April from 10am-12pm Pixy Liao will give a public artist talk at Powerhouse Ultimo on her practice and approach to photography followed by an audience Q&A.
Liao will also host a student workshop from 1-3pm for tertiary students on 'How to find your own voice in photography' where she will use her own projects and experiences to share how she developed her project Experimental Relationship.
Liao will host student portfolio reviews and provide feedback on work-in-progress. Workshop spaces will be strictly limited, and open to tertiary students' studying photography or an equivalent discipline via an expression of interest.
You can find out about the event here.