Photographers sought for Inside Out participatory art project
Australian photographers are being asked to submit portraits as part of the participatory art project Inside Out, a global movement that has so far attracted more than 260,000 submissions from 129 countries.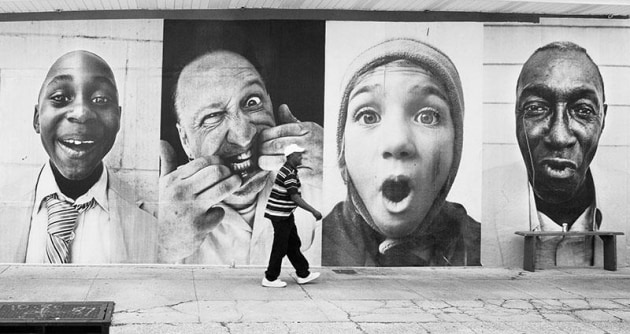 The project, which is being run as part of the inaugural photography biennale PHOTO 2020 launching in Melbourne in April, asks applicants to respond to the question "what is your truth?", tying in with the festival's theme: exploring the critical relationship between photography and truth.
Up to 1000 entrants' images will be printed as posters and pasted up during the biennale in a public CBD location in Melbourne.
The Inside Out project has travelled around the world, inspiring group actions on varied themes such as hope, diversity, gender-based violence and climate change. Each group action around the world is documented, archived and exhibited online at insideoutproject.net/en. PHOTO 2020's group action is predicted to be the largest scale project of its kind in Australia.
"In a time when the truth is being challenged, and newspapers are being silenced, this is a public call to arms," said PHOTO 2020 artistic director Elias Redstone. "The Inside Out Project gives everyone a platform to speak their truth."
The seed of Inside Out was planted by French artist JR who creates "Infiltrating art" with large format street pastings. During his collage activities, the local communities took part in the act of artistic creation, with no stage separating actors from spectators.
The anonymity of JR and the absence of any explanation accompanying his huge portraits left him with a free space in which issues and actors, performers and passers-by met, forming the essence of his work.
People can take their own images, or find a photographer to help take it, but portraits don't have to be professional quality, as long as they are over 1MB in size at 100 dpi and capture the subject's face. Images of pets, backs of heads, groups of people and inanimate objects will not be accepted.
Portraits should be uploaded to photo.org.au/participate/inside-out before 28 February 2020, along with a personal statement which responds to the question "what is your truth?"
Visit photo.org.au for more information about PHOTO 2020.