Photographer Richard Bennett awarded Order of Australia medal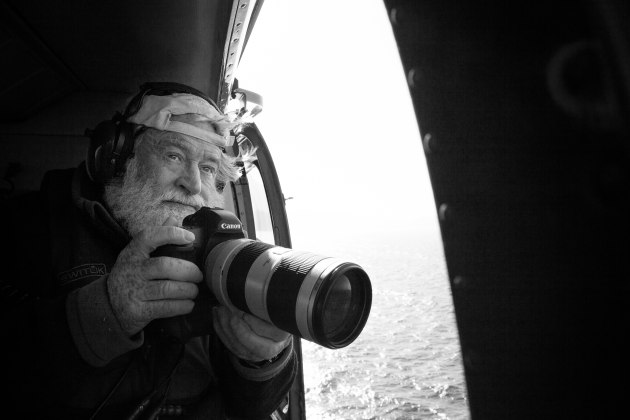 Photographer Richard Bennett, known for his iconic images of the Sydney to Hobart yacht race, has been announced as a recipient of the Order of Australia (OAM), for services to photography.
The Tasmanian-native has been photographing the Sydney to Hobart since 1974. As he writes on his website, a love of wild places was the spark that sent him down the path of photographing the now iconic race:
"I took a scenic flight to Tasman Island where I photographed a few of the Sydney – Hobart yachts," he writes.
"After reviewing the prints, I began to plan how I could do better the following year. That led to a career niche, and a passion that I love just as much today as I did nearly half a century ago.
The things that appeal to me about photographing the Sydney-Hobart from the air are: the many moods of the sea, the sense of participation in a great adventure, sensing the proximity of the elements, the wildness of the sea, the gales, the different light and the dramatic coastline."
In 1999 he won the Nikon-Kodak Australian Press Photographer of the year award for the best sports photograph with his images of the 1998 Sydney-Hobart race tragedy, and in 2006 he was awarded the Photo Imaging Council of Australia's highest award, the Gold tripod.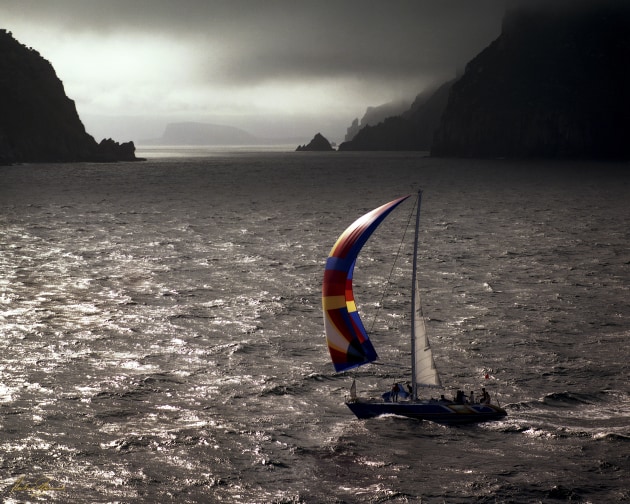 Speaking about the award, Bennett said he was "humbled".
"Photographers really do contribute greatly to society, and [for me], it's great to see photography recognised in this way," he said.
Bennett continues to shoot the Sydney to Hobart, and in 2019 he published his most recent book, Across Five Decades, that compiled his best Sydney to Hobart images. You can see more of Richard Bennett's work at richardbennett.com.au/.