NiSi Filters are looking for new Australian ambassadors
NiSi Filters Australia are looking for new Australian-based ambassadors to join their lineup of sponsored landscape photographers.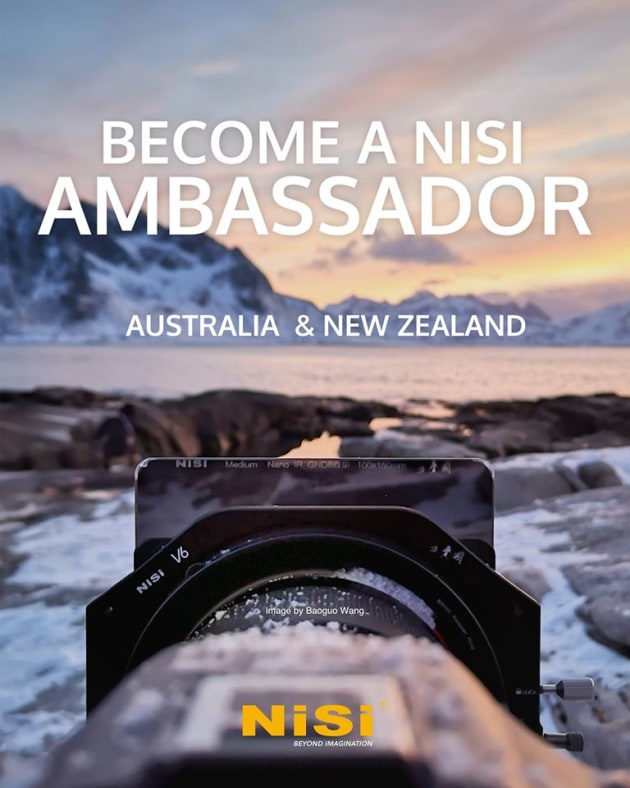 The popular landscape filters company is inviting photographers with a combination of both on and offline reach, especially in leading workshops and public speaking at industry events, to apply through the NiSi filters website.
NiSi's Andrew Code said the company is looking for photographers with "an amazing history of work in the landscape/seascape categories where our filters are extensively used."
"We're looking for photographers that can help us build our brand, reach our sales goals, and bring our excellent products to photography lovers in Australia. Lastly, we're looking for photographers that are fun, positive, and leaders in the photography community," he said.
In exchange, ambassadors will be set up with the newest NiSi gear and kept up to date with major releases.
NiSi is unique in that as well as selling a variety of filter products, it also maintains an active roster of workshops, photo tours and instameets, often presented by one or more ambassadors. 
You can read the full criteria, as well as apply to be considered as an ambassador, on the NiSi filters website here.