Nikon Australia launches new online school series
Nikon Australia has taken its popular Nikon School online, bringing a variety of photography tutorials and workshops into a post COVID-19 world.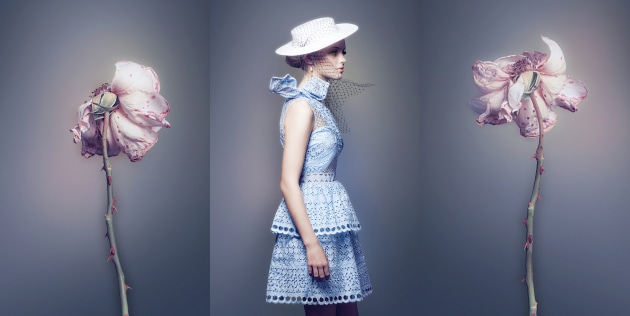 Held via Webex video conference, there's five online events planned for May, with more in the pipeline.
Kicking things off are sessions by 2019 Surf Photo of the Year winner Stu Gibson, landscape editing and perspective tips from photographer Josh Beames, abstract photography with Mieke Boynton, and star trail photography with Heesoo Chung (who shot our April 2020 AP cover), among others. 
The workshops last for an hour each and start at $10 a session.
You can see the upcoming schedule below, and register via the Nikon School Australia website. 
Chasing Perspectives with Josh Beames
Date: Thursday, 07 May 2020, 5.30pm – 6.30pm
Description: Be inspired by Nikon School Lecturer and Landscape Photographer, Josh Beames with our online, interactive workshop covering some of his most iconic images, the new Nikon D780, workflow, various techniques and post production.
Fashion Photography with Stef King
Date: Tuesday, 12 May 2020, 6.30pm – 7.30pm
Description: Join multi-award-winning fashion photographer, Stef King for an online, interactive workshop on portrait photography. Stef's feminine and natural style of photography comes from the approach that every subject has a spark. In this one-hour interactive course, get an exclusive insight into the world of portrait and fashion photography, as Stef talks through her workflow and the inspiration behind her recent project, 'Botanical' which she produced as part of Nikon Presents: Evolve earlier this year. 

More info here
Understanding Star Trail Photography with Heesoo Chung

Date: Wednesday, 13 May 2020, 5.30pm – 6.30pm
Description: Join Nikon School Lecturer and landscape photographer, Heesoo Chung for an online, interactive workshop covering star trail photography. Learn from Heesoo as he takes you through his workflow and passion for capturing these shots. This one-hour practical workshop will provide you with an understanding for the necessary steps involved in star trail photography, from the initial planning stage, to setting up your camera and the final post processing process.

More info here
Introduction to Abstract Photography with Mieke Boynton

Date: Thursday, 14 May 2020, 5.30pm – 6.30pm
Description: Join award-winning abstract aerial photographer Mieke Boynton for an online, interactive workshop and be inspired to take some super creative shots in and around your home, with the camera and lenses you already own! Learn about settings, equipment, light and composition. We'll explore some great ideas for creative abstract photography using items readily available in your local supermarket. We'll look at lens choice, camera settings, lighting, and backgrounds.

More info here
Behind the lens: Surf Photographer, Stu Gibson

Date: Wednesday, 20 May, 5.30pm – 6.30pm
Description: Join internationally recognised photographer and winner of the 2019 Nikon Surf Photographer of the Year Award, Stu Gibson for an online workshop on his career in the industry. Hear from Stu as he discusses how he got started, covers what's in his gear bag and shares stories behind capturing some of the biggest breaks in Australia and around the world. 

More info here