New book shines light on pioneering Melbourne photographer Joyce Evans
The work of pioneering photographer, gallery director, collector and lecturer Joyce Evans OAM is set to be celebrated in a new self-titled book.
Evans had an active presence in the Melbourne photography scene from the 1970s onwards, as a photographer with more than 18 solo exhibitions to her name. She combined documentary photography, social photography, landscape photography and studio practice in her images, which capture essential aspects of Australian life. 
She never developed a signature photographic style, but Joyce Evans book author Sasha Grishin's interviews with the photographer, coupled with unrivalled access to her photographic archive, reveal a sensibility that has become characteristic of her images. 
In her documentary work specifically, and through her choice of subjects, Evans also pursued an agenda that shone a light on racism, social inequality and environmental degradation. 
In Joyce Evans, the new 176-page hardback book, Grishin seeks to reveal how Evans' photography was about capturing the essence of her subjects. It illustrates Evans' belief that in silence and stillness you come to feel the spirit of the subject, and that capturing this spirit was the photographer's goal. 
Two of Joyce Evans' images are currently on display in the National Library's Viewfinder: Photography from the 1970s to Now exhibition, with a smaller showcase of her work scheduled to open at the Library in 2023.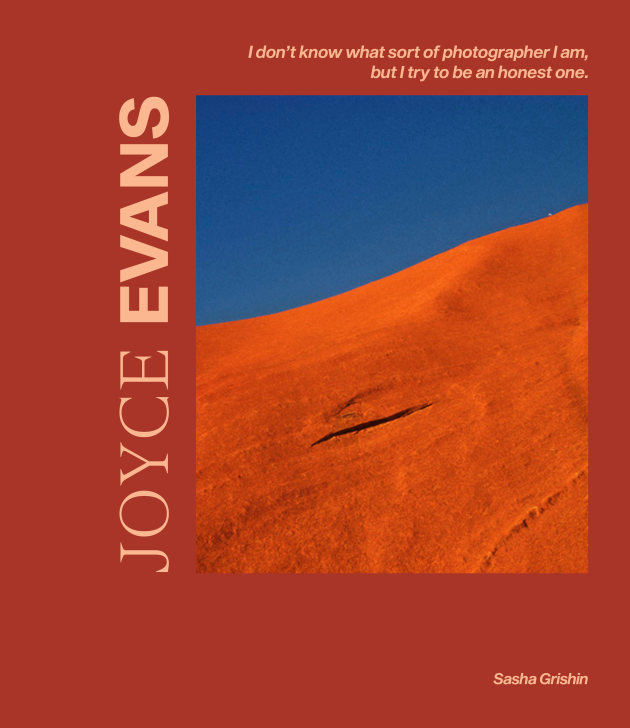 You can order the book, published by the National Library of Australia, for $59.99, here. 
Cover image: Joyce Evans,Windmill on Lake George, New South Wales, 1983. Courtesy National Library of Australia.