National Geographic to shutter 'Your Shot' platform
As reported at PetaPixel, National Geographic is to officially shutter its 'Your Shot' image sharing platform.
Visitors to the Your Shot page now see a notice advising that the program has been shifted to the company's Your Shot Instagram page.
The Your Shot photo community offered photographers advice from experts, as well as assignments, the opportunity to get work featured on digital and print platforms, and a particularly engaged community.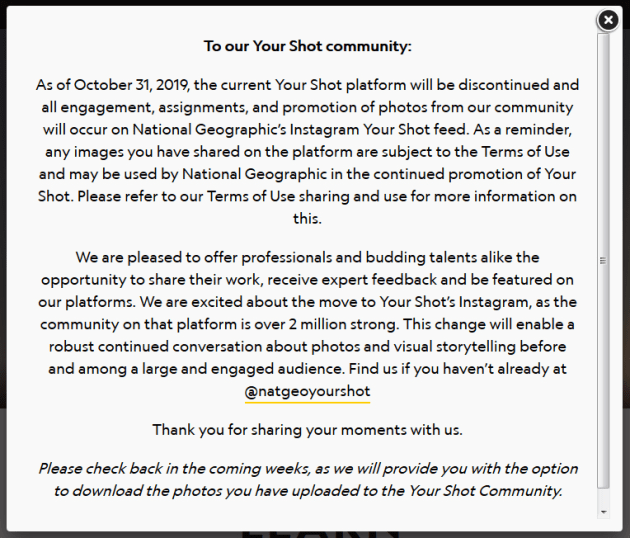 According to PetaPixel, speculation is the closure is due to Disney's recent acquisition of NatGeo from Fox. 
Variety says that Disney is in the process of laying off 70 to 80 employees from Nat Geo in an attempt to "more fully combine the companies it purchased with its existing business." The layoffs allegedly involve NatGeo's "live-event, travel and publishing operations."
After the October 31 closure, it is expected assignments, promotions, and 'engagement opportunities' will be discontinued, with these now moving to Instagram.