Mirrorless camera sales up 20% as tourism booms
Shipments of mirrorless cameras are skyrocketing, with sales up 20% in the first half of 2023.
Nikkei Asia reports that according to Japan's Camera & Imaging Products Association (CIPA), new global camera shipment statistics show mirrorless cameras enjoyed a year-on-year increase of 20% to 253 billion yen in the first half of the year.
This is a record high for the third consecutive year in a row.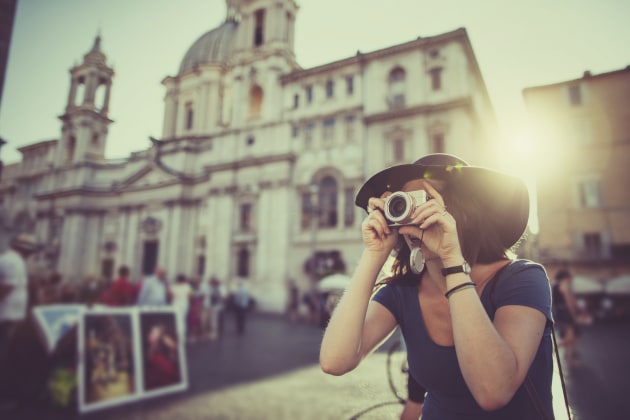 According to Nikkei Asia, the surge can be attributed to several factors, including the revival of Chinese outbound tourism, alongside an expansion of tourism more generally post Covid, increasingly popular AI-powered cameras, and a focus by manufacturers on making cameras more user-friendly.
Leading demand is the Chinese market, which was up by 44%. Japan increased 30%, and Europe by 9%. 
According to the United Nations World Tourism Organisation, the number of international travellers in the first quarter of 2023 more than doubled year-on-year to approximately 235 million. This represents 80% of the 2019 level.
Travel is traditionally seen as a motivating factor for people to buy or upgrade a camera.
The spike in demand also comes as smartphone sales have turned sluggish, with global shipments down 11% in the first half of this year according to IDC, a U.S. based market researcher. This is the second consecutive year of decline.
At the same time, camera manufacturers are reporting strong sales at the entry-level end of the market.
Canon for example, says it plans to sell 2.9 million mirrorless cameras this year, up 40,000 from 2022.
Since May 2022, the Japanese manufacturer has released the EOS R7 and 10, the EOS R6 Mark II, the EOS R8, the EOS R50, the Powershot V10, and most recently the entry-level EOS R100, suggesting enthusiasm for new camera models continues to be high.