Indigenous photographer awarded iStock $5000 inclusion grant
Marley Morgan, a photographer from the Wiradjuri, Gamilaraay and Yuwaalaraay nations, has won stock library iStock's first-ever inclusion grant.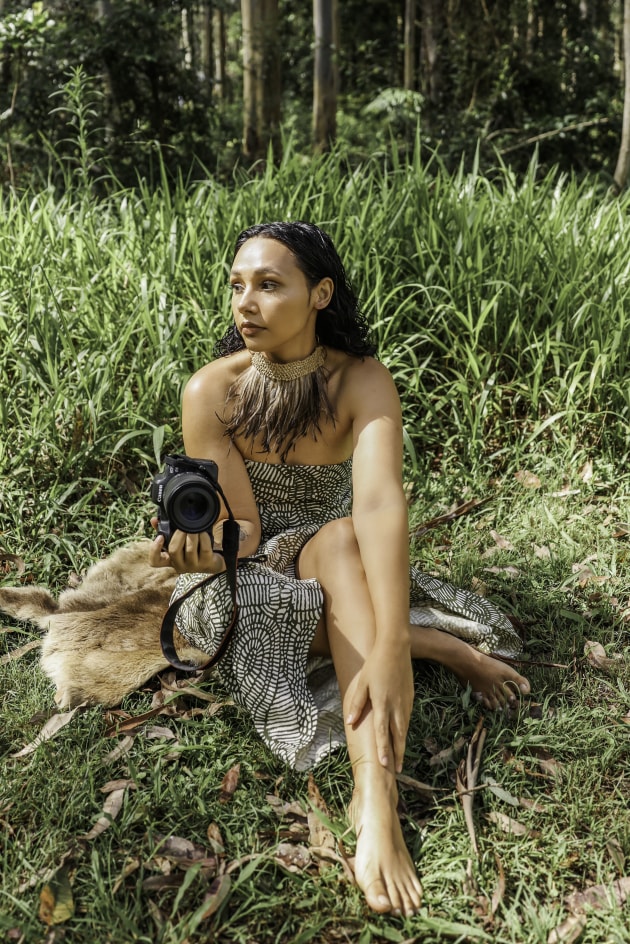 Awarded in partnership locally with Australia Council for the Arts, the grant was open to commercial photographers, videographers and illustrators based in Australia, the U.S., UK, and Latin America.
The photographer and mother of three has a particular focus on Aboriginal women, motherhood and culture.
She said she was inspired to photograph Indigenous women, specifically mums, in a positive light after giving birth to her first child and not identifying with the women in the materials she was seeing in doctor's offices.
She said she plans to use the $5,000 grant to build a stock library that will address the lack of diverse and positive images of Aboriginal people in the media.
"Use of Aboriginal faces in commercial imagery is often for oppressive purposes to highlight negative issues affecting the Aboriginal population such as overrepresentation of incarceration rates, welfare management schemes, children in the care system and social housing," she said.
"My work aims to address the lack of representation in the commercial imagery space."

Patricia Adjei, Head of First Nations Arts & Culture Sector Development for Australia Council, said she hopes the grant will help fill a shortage of First Nations photographers.  
"First Nations people are the custodians of First Nations culture, and yet, we often see non-First Nations photographers recording First Nations' people and stories," she said. 
Other winners of the grant include US-based film-maker Malaika Muindi, UK photographer Mathushaa Sagthidas, and Colombian photographer Natalia Ortiz Mantilla.
In addition to the $5,000 prize, each recipient will receive 100 percent royalties on the iStock website.