Hearts and Bones: New Aussie film sheds light on photojournalism
Sometimes the most interesting stories come from behind the lens, and this April, Madman Films and director Ben Lawrence is bringing to life the tale of a war photographer and an unexpected friendship in the new Australian film, Hearts and Bones. 
The film was planned to hit cinemas on 30 April 2020, but in light of the unfolding COVID-19 situation, Hearts and Bones is now being fast tracked from cinema to home, and will be available to be watch on your screens at home on 6 May 2020. 
The film, which is set to star Hugo Weaving, Hayley McElhinney, Andrew Luri, Bolude Watson and Alan Dukes, sheds light on some of the behind-the-scenes aspects of photo journalism, especially the morally-loaded questions that underpin the decision to exhibit the photographs that document and expose harrowing events that have taken place.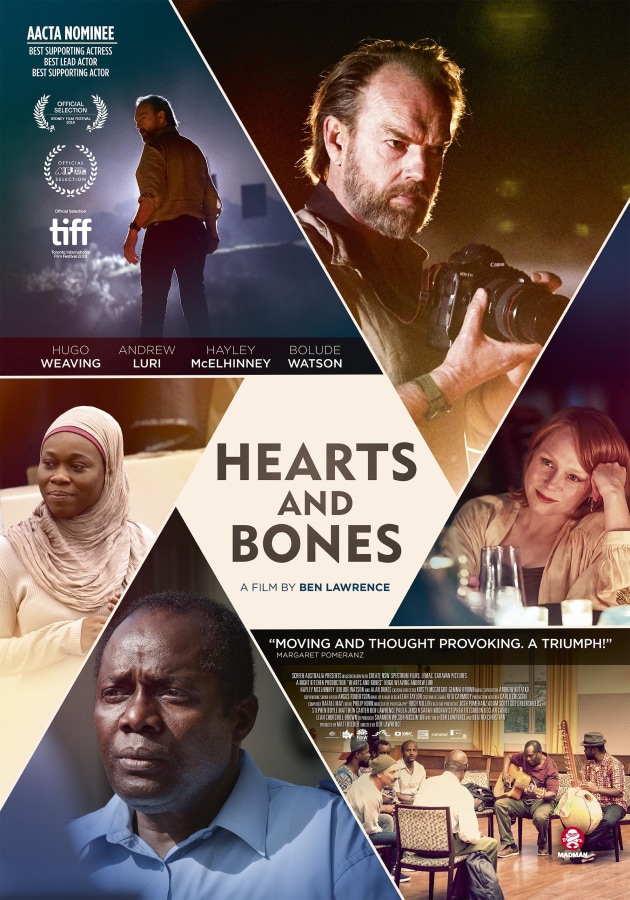 As a brief synopsis, a South Sudanese refugee (Andrew Luri) pleads with the protagonist, a war photographer (Hugo Weaving), to not exhibit any photographs that he shot of the massacre that took place in his village.

An unlikely friendship is forged between these two men throughout the film, and while sorting through the photographer's archives, the two men discover that the refugee's daughter, who was presumed to be dead, may still be alive.

As more discoveries come to pass, both men begin to grapple with questions about their past and in the process of searching, they find meaning and salvation.
For more details on the digital release, visit the film's official website, or the Madman Films Facebook page.