Head on People's Choice winners announced
The Head On Photo Festival has announced its People's Choice winners for the 2021 Head On Photo Awards.
Through an online portal, voters selected their favourite photograph in each of the three Awards categories: Portrait, Landscape and Student.
The People's Choice winner in the Portrait award is Ebony Allen-Ankins, with her work entitled Wish you were here. Allen-Ankins said of the image; "Over 24 hours into a complicated labour, a mother wishes her fourth baby's father was there to hold her hand."
The People's Choice winner in the Landscape Award is Diana Nicholette Jeon, with her work Under Construction.
Jeon said the series is about "the destruction of the beautiful lands in Hawaii in the ever-increasing pursuit of income from tourism and overdevelopment. Archival pigment print with coloured pigment on translucent vellum overlay to disrupt the landscape."
The People's Choice winner in the Student award is Talia Skuse with her work Through her eyes.
Skuse said: "Dyslexia is often misunderstood as a disability resulting in negative emotional consequences due to the stigma attached to this condition. Using my passion for photography and my own experience with Dyslexia, I have created a composition that invites the audience to view life through my eyes.
I use perspective to convey my heightened sense of seeing the world and the emotional consequences of Dyslexia, including isolation and negative self-perception."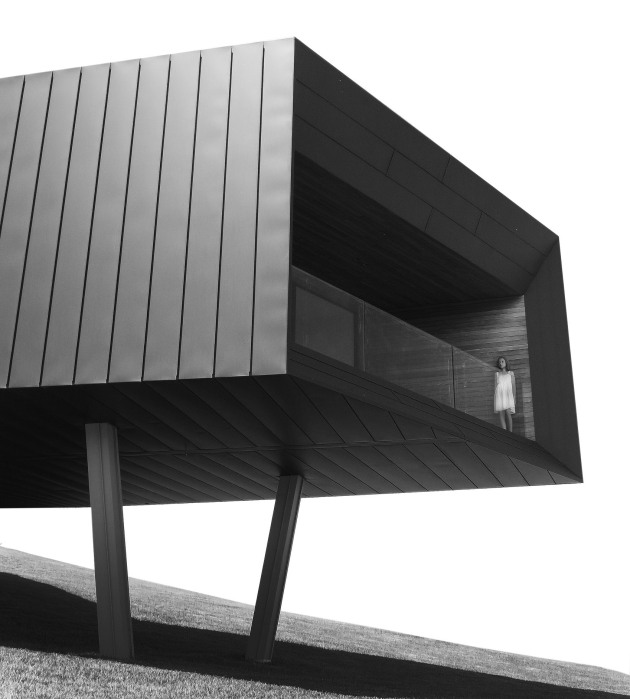 Each award recipient and three voters receive a collection of photography books courtesy of Head On Foundation.
Finally, submissions for Head On Photo Festival 2022 close on 20 February. If you're interested in submitting your own work, you can do so here.