Getty launches new $55,000 creative grant
Getty Images has partnered with telecommunications giant Verizon to launch a new $40,000 global creative grant program focused on disability communities.
According to the United Nations, one in every six people in the Asia-Pacific region lives with a disability, while data published by Getty Images VisualGPS, shows just two percent of publicly available imagery depicts the lives of disability communities.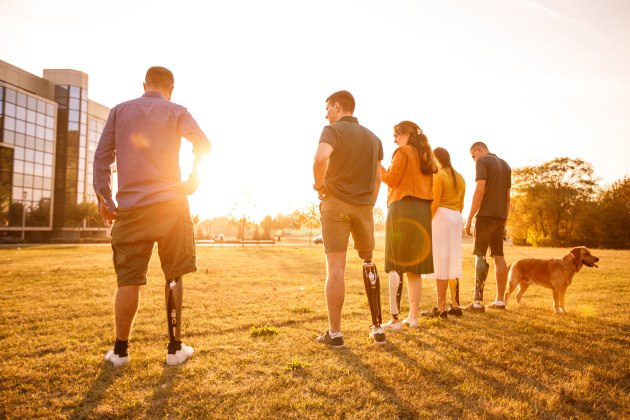 "In media and advertising, people with disabilities are often visualized alone, or as the only person with a disability in a community," said Dr. Rebecca Swift, Creative Grant Judge and Global Head of Creative Insights at Getty Images.
"Building on our ongoing work with the Disability Collection, our aim is to help content creators, brands and agencies emphasize the true nature of what it means to be part of the wider disability community".
Open to photographers and videographers globally, and supported by a matching grant by Verizon, Disability Communities is a one-time Grant, awarding one recipient USD $15,000 ($21,100 AUD), one recipient USD $10,000 ($14,100 AUD) and three recipients $5,000 ($7,000 AUD) each, as determined by a panel of creative industry judges and disability activists. 
The Grant seeks diverse perspectives and photographers and videographers with disabilities are specifically encouraged to apply. Shortlisted photography and video projects will be judged by a panel that will include:
Content creators are encouraged to apply before June 30, 2022, with recipients set to be announced during the week of 25th July, 2022, coinciding with the 32nd anniversary of the Americans with Disabilities Act (ADA).
To apply, photographers and videographers must submit the following:
      Links to existing portfolio of work online
      A 200-500-word summary of the project proposal and an inspirational mood board
      A short essay that outlines the approach
      Proposals must be in English
      Submissions must be digital.
In addition, grant recipients will also be able to publish their content through GettyImages.com, at a 100% royalty rate for imagery created within their proposed project. Entrants will also receive guidance and mentorship from one of Getty Images' award-winning Art Directors, as well as a feature on Getty Images' Creative Insights website, if desired. 
Since the inception of the Getty images Grant Program in 2004, the company has awarded in excess of USD $2.4 million to photographers around the world. 
You can apply for the Disability Communities grant here.