DJI drones may be pulled from US shelves following court ruling
Chinese drone manufacturer DJI faces an uphill battle to sell its products in the US, following a judge ruling that the company infringed a Patent held by rival comany Autel Robotics USA. 
According to the infringement suit, DJI violated Section 337 of the Tariff Act of 1930, which essentially makes illegal any imports found to be infringing on a US Patent, and other 'unfair methods of competition.'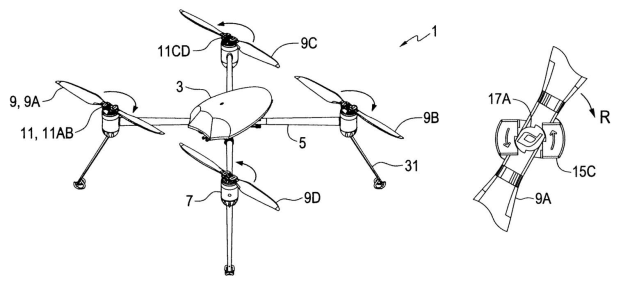 According to photo news website DPReview, DJI, the world's largest manufacturer of consumer drones, has been importing and selling drones that infringe on Autel's US Patent No. 9, 260,184. The patent appears to relate to the "rotary wing aircraft apparatus" and the rotor assembly attached to an end of each arm, aka the propeller and mount arrangement.
From the image above, it appears the drone in question is DJI's Mavic, although the ruling could affect DJI's other popular consumer drones like the Mavic Pro, Mavic Pro Platinum, Mavic 2 Pro, Mavic 2 Zoom, Mavic Air, and Spark which share a similar propeller and mount arrangement.
The judge in the case has also recommended a cease and desist order, which, if upheld, as well as preventing the import of more drones, would effectively prohibit sales of those affected DJI drones that are already within the USA as early as July. However it is also possible that DJI will try and reach a settlement to avoid this occuring.