December 'Summer' Free monthly photo comp: The winners!
Congratulations to Bryan Tarukava who has won our December 'Summer' photo competition with his image Untouched, as selected by our guest judge, pro photographer Steve Thomas.
Bryan takes home an A0 print on the winner's paper of choice (Canson brand paper 100% cotton rag in Matt or Satin finish) thanks to the team at NarreWarren Fine Art Printing and Framing.
Speaking of the image, Steve said:
"There are some great images in here, and most very contrasting, but for me this particular drone shot stands out. Having lived for the past two years on the coast I know just how hard it is to get an original drone image, especially without the obvious geographical features and cliches being included, and also given the relative limitations in control afforded by most drones."


"With a simple and elegant composition and the chosen camera angle this image evokes dreams of a desert island paradise, and the footprints leading to the lone subject are what really makes this a simple yet very compelling image, one that makes you wish you could follow those footsteps, a great image."
Steve also selected two special mentions, Jade L, with her image Sunrise, and Merrillie Redden, Hot summer night, tropical sunset.
"Without having added features like boats or people in the frame, seaside sunrises and sunsets can be very bland. With this nice reversed flip on the subject this makes for a great image with added interest, and demonstrates well that we should always look for the obvious compositions.
If only the camera was held up to the photographer's eye and in landscape mode this may well have taken the win for me."
"This image really does give a calming sense of place - or rather a certain kind of tropical place, a dreamy one. All too often the sun loses its definition and clarity as it nears the horizon (haze), but here, along with the added cloud cover it really stands out, although it is the inclusion of the palm trees and the person that really make it work.
The figure is almost Buddha like in silhouette, which works well to give it a more spiritual feel - it would have been great to see this also shot in a tighter landscape format (which it probably was!).
Over on Facebook and to our People's Choice vote and there was one clear winner, Mark paxton's Up Above with more than 450 votes - amazing!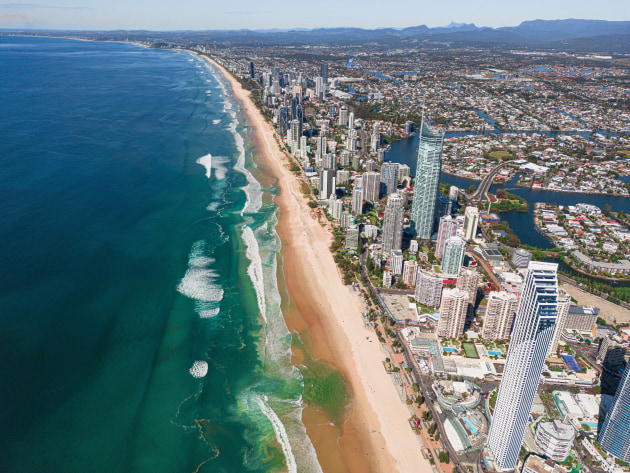 As People's choice winner, Mark wins a 12-month digital subscription to AP or Capture magazine.  You can see the full list of shortlisted images for December over on our Facebook Page, and if you're interested in entering the Feb edition of our free monthly comp, you've got just over a week left. The theme is 'Unusual angles' and you can enter here.