Canon announces 100-million EOS cameras produced
Canon has announced a significant milestone - the production of the company's 100-millionth EOS camera. 
An EOS R mirrorless camera was the 100-millionth EOS-series camera produced, which includes silver halide (film) and digital interchangeable-lens cameras.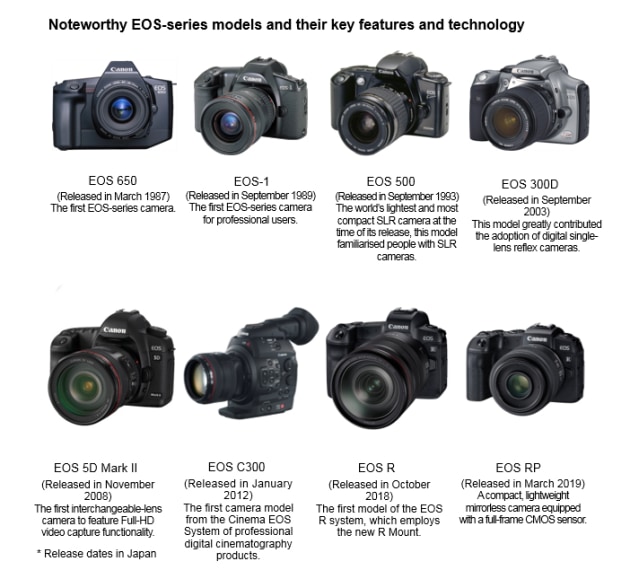 The EOS series (an acronym for Electro Optical System) began in March 1987 with the launch of the EOS 650, an AF single-lens reflex (SLR) camera featuring the world's first fully electronic lens mount. Other significant cameras include the EOS-1 (released in 1989), and the EOS 500 (released in 1993), which expanded the EOS series to cater to users ranging from amateur through to professional.
By the time Canon released the digital EOS 300D in 2003, compact, lightweight DSLRs had begun to be widely adopted by both amateurs and professionals. Today, Canon produces 14 DSLR models and 7 mirrorless interchangeable lens cameras. 
Canon hit production of 10 million EOS series units in 1997, and 50 million units 14 years later in 2011.
"This milestone shows that consumers still have a strong appetite to capture moments and create content that matters to them," says Jason McLean, Director - Consumer Imaging, Canon Australia.