Ballarat to get National Centre for Photography in $6.7 million funding boost
The Victorian Government has announced it will establish a National Centre for Photography in Ballarat, in a major Budget boost for the region.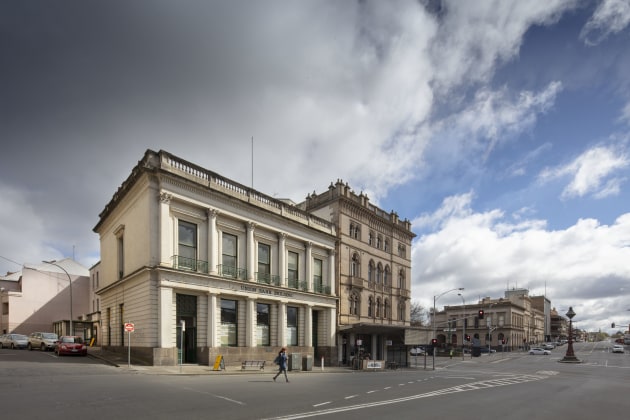 The Victorian Budget 2020/21 will invest a mammoth $6.7 million to create the new centre, which is planned to sit alongside the Ballarat Art Gallery and the Post Office Gallery.
Once completed, The National Centre for Photography will 'bring to life' the vision of the Ballarat International Foto Biennale, which has championed the creation of the centre since purchasing the 1860s heritage-listed Union Bank building on Lydiard Street.
The National Centre for Photography will include four additional gallery spaces, a roof top bar, five star accommodation, a library and a state of the art digital gallery space, as well as spaces for major temporary exhibitions, and opportunities for community artists to exhibit.
In line with Ballarat's Creative City Strategy, the centre will be multi-functional – allowing for educational workshop spaces and an artist in residence program. Its curated public and education program will have the potential to attract thousands of new visitors to Ballarat. 
It is hoped the new facility will attract local, domestic and international artists and visitors based on the successful Biennale event. The centre is estimated to generate $75.7 million in economic benefit across the next 15 years, bringing more than 54,000 visitors over two years.
Artistic Director of Ballarat International Foto Biennale, Fiona Sweet said the investment has been more than two years in the making.
"This is a very exciting day for the Ballarat International Photo Biennale and one that we have been working towards for well over 2 years," she said.

We secured the Union Bank building in 2018 with the support of private supporters and we wouldn't be here today if they didn't share the same vision we did. We are so pleased that the National Centre For Photography and its state-of-the art digital gallery space will become a reality."
Victoria's Goldfields region contributed $1.4 billion to the state's visitor economy to the year ending December 2019, with 5.7 million overnight visitors.