Australian photographers shine in 2021 Wildlife Photographer of the Year
Selected from more than 50,000 entries from 95 countries, the winners of the Natural History Museum's Wildlife Photographer of the Year competition have been announced for 2021.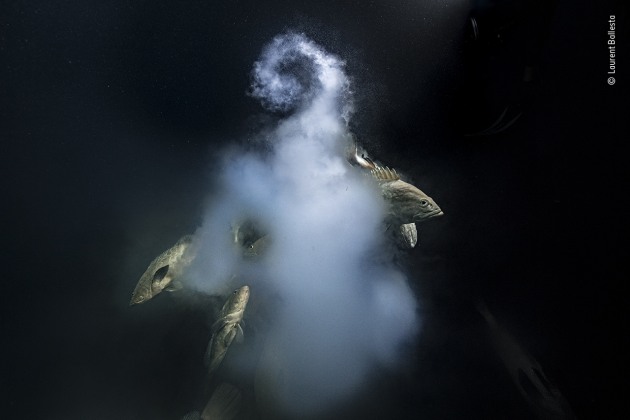 French underwater photographer and biologist
Laurent Ballesta
was announced as this year's Wildlife Photographer of the Year for his image,
Creation
, that captures camouflage groupers exiting their milky cloud of eggs and sperm in Fakarava, French Polynesia.
Every year, for five years, Laurent and histeam returned to this lagoon, diving day and night so as not to miss the annual spawning that only takes placearound the full moon in July. After dark, they were joined by hundreds of grey reef sharks, hunting the groupers in packs. Overfishing threatens this vulnerable species, but here the fish are protected within a special biosphere reserve.
Chair of the judging panel, writer and editor, Rosamund 'Roz' Kidman Cox OBE says, 'The image works on so many levels. It issurprising, energetic, and intriguing and has an otherworldly beauty. It also captures a magical moment –a truly explosive creation of life –leaving the tail-end of the exodus of eggs hanging for a moment like a symbolic question mark.'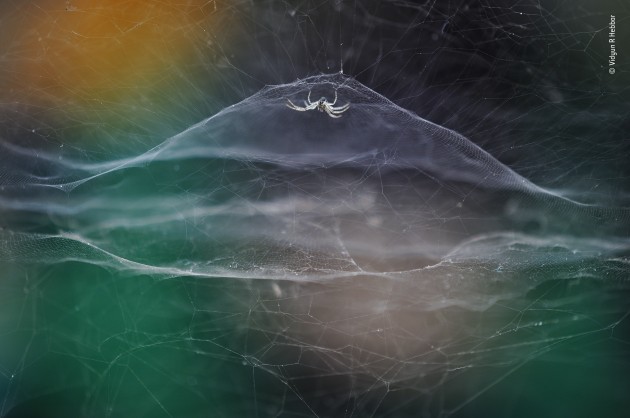 Ten-year old Vidyun R Hebbar was awarded the Young Wildlife Photographer of the Year 2021 for his colourful image, Dome home, of a tent spider as a tuk-tuk passes by. Vidyun first featured in the competition when he was just eight years old and loves to photograph the often-overlooked creatures that live in the streets and parks near his home in the city of Bengaluru, India. 
Closer to home, wildlife photographer Justin Gilligan won the Plants and Fungi category with his striking portrait Rich Reflections, which depicts a marine ranger admiring seaweed off the coast of Lord Howe island.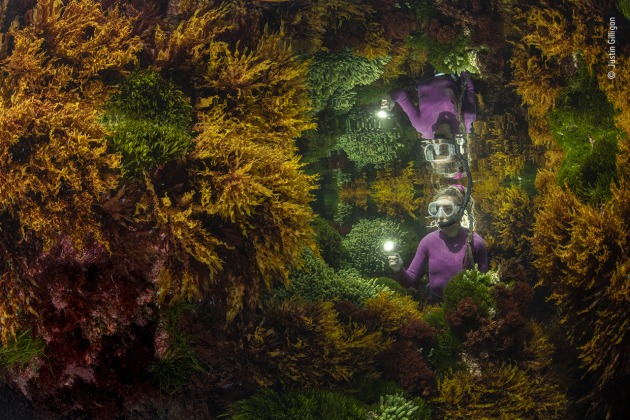 Meanwhile, Australian photojournalist Adam Oswell's image Elephant in the Room won the Photojournalism category, capturing a a young elephant performing underwater for crowds in Thailand.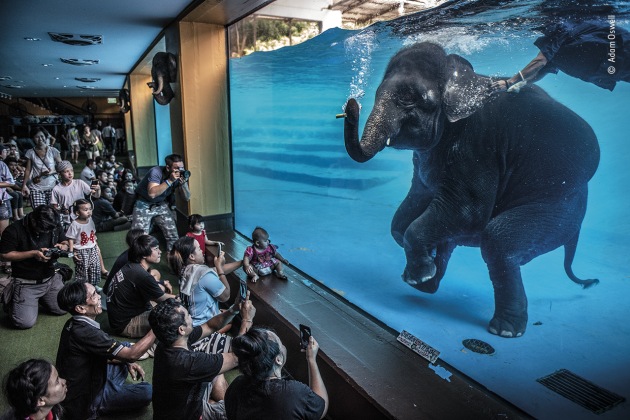 Justin and Adam join fellow Australian photographers Doug Gimesy and Jürgen Freund who were highly commended in the competition.
The two Grand Title winners were selected from 19 category winners, with this year's competition seeing three new categories added, including 'Oceans - The Bigger Picture' and 'Wetlands - The Bigger Picture' to shine a spotlight on these crucial ecosystems.
In an intensive process, each entry was judged anonymously by a panel of experts for its originality, narrative, technical excellence and ethical practice. 
Displayed alongside insights from Natural History Museum scientists and experts, the 100 images will be showcased in spectacular lightbox displays at the Wildlife Photographer of the Year exhibition at the Natural History Museum, opening on 15 October 2021, before touring across the UK and internationally, including to Australia.
Finally, the fifty-eighth Wildlife Photographer of the Year competition will open for entries on Monday 18 October 2021. You can find out more details at the NHM website here, and all the other finalists below.