Australian and New Zealand Photobook Awards for 2018 open for entries
The Australian and New Zealand Photobook Awards for 2018 have opened, with Australian and New Zealand citizens, residents, students and companies invited to enter the Photobook or Student category by submitting a digital file and physical book.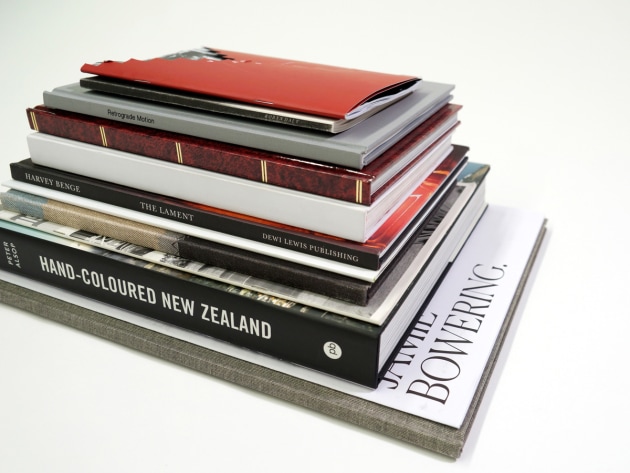 The entries will be judged on their excellence, originality and 'fitness for purpose,' and will be in the running for prizes valued at $13,500.
The Award is the evolution of the Australia Photobook of the Year Awards, established by Momento Pro in 2011, and the New Zealand Photobook of the Year Awards established in 2016.

Under the patronage of Australia's first print-on-demand photo book company, Momento Pro, the two award series have now been combined to offer more prizes, more prestige and more competition, including a new Student Award and print prizes for all finalists.
The cash and print prizes valued at $13,500 are designed to help the winners produce and promote their publications, while the finalist exhibition and printed catalogue showcase their work to photography lovers, media and critics across the world. The 2018 prizes include:
Photobook Winner: $1,000 cash + $3,000 print credit
Student Winner: $500 cash + $1,500 print credit
Photobook Commended: $1,000 print credit
Student Commended: $1,000 print credit
Finalists: $500 print credit + inclusion in travelling exhibition
People's Choice: $500 cash + $1,000 print credit
This year a Student category has been established to give emerging talent the opportunity to shine. There is a nominal fee to enter the Photobook category, while entry to the Student category is free.

Entrants must register online and upload a digital book file by 17 December 2018, then submit a physical copy of the book by 17 January 2019. The full Terms & Conditions, judging criteria, and entry form are available at www.anzphotobookaward.com.
A panel of six judges, including internationally renowned photo book designer Teun van der Heijden will join Judging Chair Heidi Romano of Unless You Will, along with four local experts in photo editing, book design and publishing.
The finalists will be announced in early February 2019, and the Award ceremony will be hosted in Melbourne in March 2019. The resulting finalist exhibition will travel to Sydney, Brisbane, Wagga Wagga, Auckland and Wellington, NZ.
You can enter the awards at anzphotobookaward.com.