Australia's Canon Collective to close after almost a decade
Canon Australia has announced that popular workshop and educational programme the Canon Collective will discontinue in its current format after almost a decade of serving Australian photographers, in another sad COVID-19 related loss for the photographic community locally. 
In an announcement on the Canon Collective Facebook page today, and via a release, Canon said the decision was due to the difficulties in running events that have affected 'the long-term viability of the program in its current format.'
Canon said the 'difficult decision' was 'necessary to ensure the long-term sustainability and success of the organisation.'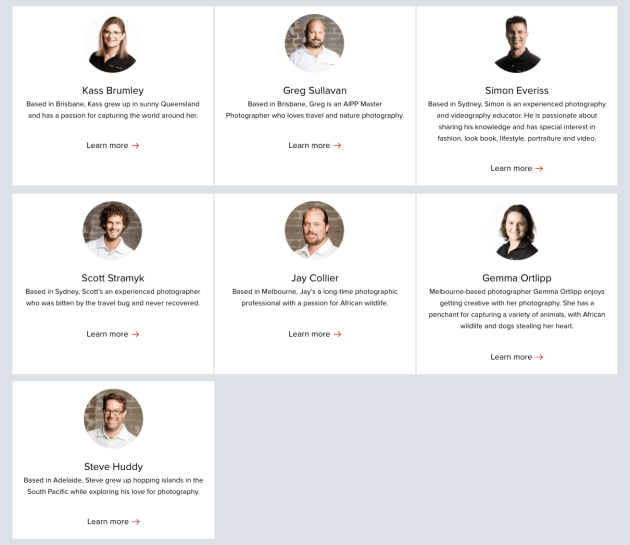 It is not clear if there will be job losses as a result of the closure (and Canon declined to comment), but Canon have confirmed the Canon Collective Facebook Group will continue to operate, with the popular @canoncollectiveofficial Instagram channel being phased out shortly. The Collective currently has a roster of seven ambassadors based around the country. 
Bookings for upcoming Collective events will be refunded, with the Canon Collective also promising to contact ticketholders directly to arrange refunds. A schedule of event closures by state was also shared by the company, which you can read below. 
 • Victoria: All activities have ceased in adherence with current Victorian restrictions
 • Western Australia: All activities have ceased due to current state border closures
 • ACT, Tasmania, Northern Territory: All activities will cease immediately
 • South Australia: All activities will cease by 30 August 2020
 • New South Wales: All activities will cease by 31 October 2020
 • Queensland: All activities will cease by 31 October 2020
 • International: All activities will cease immediately
You can see Canon's full statement here.