April 'Garden' free monthly photo comp: the results!
Congratulations to Julie Pallant who has won our April 'Garden' photo competition with the image Visitors to my Garden, as judged by our guest judge, Robert Keeley.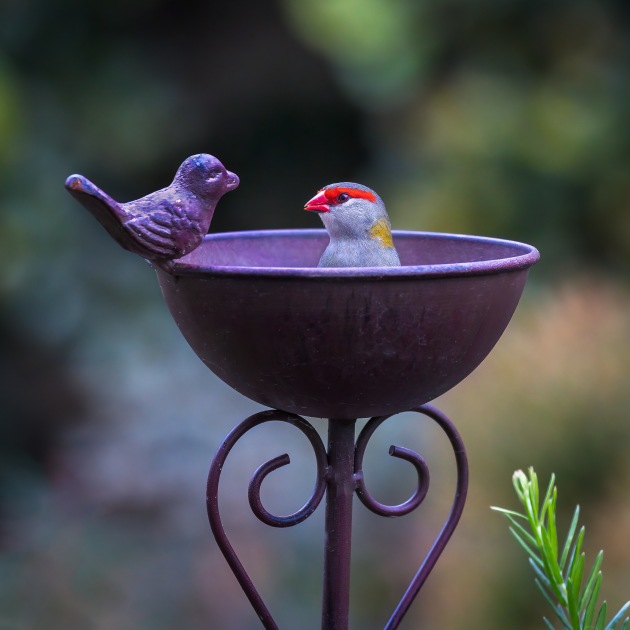 Sharing his thoughts on Julie's winning entry, Rob said, "Amongst an excellent selection of finalists Julie Pallant's image of two birds (only one that's real!) took my fancy, largely because it tells a humorous little story."
"I like the rather "offside" approach the photographer has taken to the subject of gardens. Every image imparts some sort of idea, message or story, even if it's an abstract shot, but funny or quirky pics often cut through very directly."
"The way this little bird appears to be staring at its metallic counterpart just makes me smile. You could make a strong argument for many of the images in this selection – they're all impressive ­– so in these circumstances it often comes down to personal preference. Technically this image is sharp, and I love the nicely blurred background which helps to focus attention on the main subject."
As winner, Julie will take home a 12-month print subscription to either Australian Photography or Capture. 
Over on Facebook, Amol Nakve's entry From Butterfly's Garden has won them the title of People's Choice Winner as well as a 12-month digital subscription to either Australian Photography or Capture.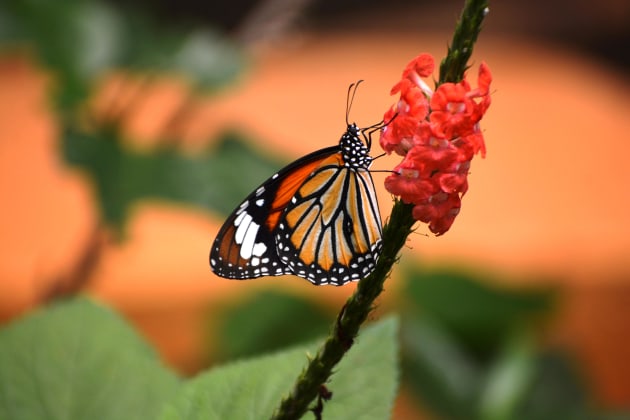 Our judge Rob also offered some helpful advice for improving your garden photography. He said, "Most of the images in the shortlist are macro or shallow depth of field, which is always a big challenge in itself."
"You should check out the photography of Imogen Cunningham. Whilst not strictly a 'garden' photographer she made some distinctive images of plants and flowers. If you're interested in bird photography it's worth taking a look at the images of some great shooters like Australian Georgina Steytler, American Arthur Morris and Hungarian Bence Mate.
"But don't just go "wow!" – think about how all these people secured their shots. You might also look at the work of the great Magnum Photo Agency shooter Elliott Erwitt, who loved finding funny and quirky images, often with dogs!" 
You can see the full list of shortlisted images for April over on our Facebook Page and if you're interested in entering the May edition of our free monthly comp, the theme is 'Seasons' and you can enter here.
About our guest Judge Robert
Robert Keeley is a photographer and writer who also edited Australian Photography magazine for 16 years. He has written freelance stories for many publications and websites over the years and is currently concentrating on shooting sports images, with an emphasis on women's Australian Rules football.
Some of his latest images are posted on his LinkedIn site. He has shot documentary style images for both the inaugural seasons of the women's AFLW Collingwood and St. Kilda teams and is currently shooting images of the Victorian Football League Women's competition. His website shows his range of work, including marine, landscape, and events images. His work can be seen at www.robertkeeley.com.au