An exhibition celebrating 'The Light, Heart and Smiles of Greece' opens in WA this Friday
'The Light, Heart and Smiles of Greece' is a photographic exhibition that showcases the prolific body of work captured by Australian photographer Nick Melidonis over the last two decades.

Melidonis has spent the last twenty years photographing and leading tours in Greece and throughout the Greek Islands, and this exhibition is set to be a visual celebration of his experiences.
The free exhibition will run from this Friday June 25 until Sunday July 4 at the PSAS Gallery in Fremantle, Western Australia. As an official event of the 200 years of Greek Independence festivities, the exhibition will be opened by Georgia Karasiotou, the Greek Consul to WA, as well as Grand Master of Photography Tony Hewitt. 
The collection of photographs has been curated to give insight into the people, landscapes and spirit of Greece. 
Speaking on his deep connection to Greece, Nick has shared, "My father came from the island of Lesbos and he often talked about the way of life on the islands where he grew up in Mytilene. It was in the late seventies as a student that I finally found the time to explore Greece and the Greek Islands and it has been a love affair ever since." 
"This collection of images is a celebration of the way of life such as my father knew. Fortunately, if we take the time to explore, we can find it still. The Greece which emerges from the images in this exhibition is one we may all come to know, a celebration of the light, the heart and the smiles of a people who have been inspiring me for over two decades."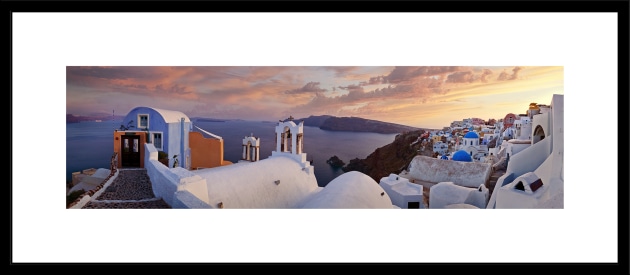 "One can still find solitude away from the busy temples, monuments and central ferry routes of Greece. An exploration of the mountain villages and tiny ports will reveal a lifestyle that has endured for many generations. Half opened doorways lead into cosy flowered courtyards as cats dart through the narrow, twisting alleyways. Above all I am lured by the friendly smiles of people who offer you all they have, although many have very little." 
For those unable to travel to Western Australia at this time to see the exhibition in person, the collection can be viewed online.