All DJI apps on Google Play store are fraudulent, DJI warns
Drone manufacturer DJI has warned that all DJI-branded apps currently listed on the Google Play Store are fraudulent and should not be downloaded, as users report accidentally downloading apps that masquerade as official and being charged for non-existent services.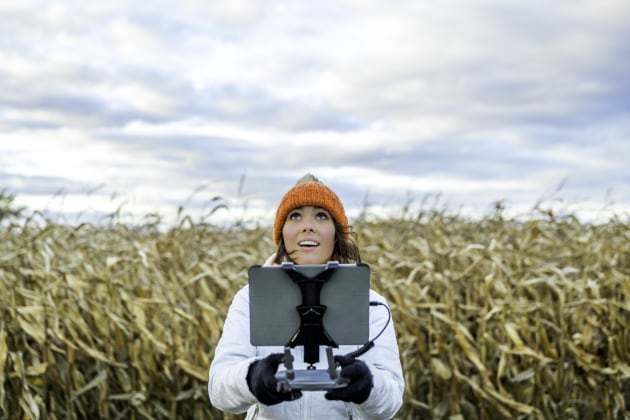 As PetaPixel reported, last week, the company published a warning on the DJI Forums stating that the Play store currently hosts a number of apps that imitate official DJI Apps, but instead seek to steal or defraud anyone who downloads them.
None of DJI's official apps are listed on the Google Play Store at all, with the company pulling support from the app platform in 2021.
Although it's never been confirmed, it's widely believed to be due to the US Government's Commerce Department blacklist banning American companies from working with certain Chinese companies.
Instead, the company asks Android users to download the app directly from its website.
"Because the compatibility strategy between the DJI App and Google Play Store is changing, you currently cannot finish downloading and updating using Google Play. Thank you for your understanding," an official DJI account wrote at the time.
A user on the DJI forums has reported mistakenly downloading an app that masquerades as official and being charged $40 USD which they have been unable to recoup.
"I downloaded the DJI Fly app from the Google Play Store yesterday (8-6-2023) and unfortunately opted to get the '3-day trial' which supposedly charged Google Pay $39.99. I can't seem to find the transaction, and I notice that the app isn't on the Play Store today," Chris Westland wrote on the DJI forums.
According to users, DJI makes its SDK kit available to download which allows scammers to create an app that looks, feels, and operates as though it were the genuine article, further confusing customers.
DJI says that it is in 'active communication' with Google regarding the fraudulent apps, and also considers itself a victim of intellectual property theft.
DJI's official apps are able to be downloaded from the Apple App Store — DJI Fly, for example, has an official App Store link.
DJI is asking any user who finds a DJI app on Google Play to report it and to contact DJI support, although it appears many of the apps appear for a short period of time before being banned, and reappearing again, making the reporting process an exercise in whack-a-mole.