Alice Springs' Parrtjima Festival of Light festival announces 2020 program
Each year Parrtjima acts as an important platform for sharing the history of Australia's oldest living culture through technology, storytelling, performance and art. 
Much like the blank canvas of the Sydney Opera House in Vivid, two kilometres of the MacDonnell Ranges will be lit up this year in a variety of colourful patterns. Unlike the Opera House however, the MacDonnell Ranges are over 300 million years old, which serves to reinforce Parrtjima's celebration of the stories, symbols and knowledge of Australian Aboriginal culture. 
The free public festival will run from 3-12 April in and around Alice Springs. During its ten day program, there will be six nights of live entertainment featuring well-known artists such as Archie Roach and Shellie Morris, as well as earth sound band OKA and Southeast Desert Metal from an indigenous community near Alice Springs. ARIA Award-winning artist Casey Donovan will perform as part of the opening weekend music line-up.
The 2020 festival is also set to include a number of talks as part of Parrtjima's Deep Listening program, as well as the screening of Australian films and documentaries at the Alice Springs Desert Park Cinema. Parrtjima 2020 will celebrate the theme of 'Lifting Our Spirits' by pairing new installations and events with festival favourites such as Grounded and immersive lit-up spaces.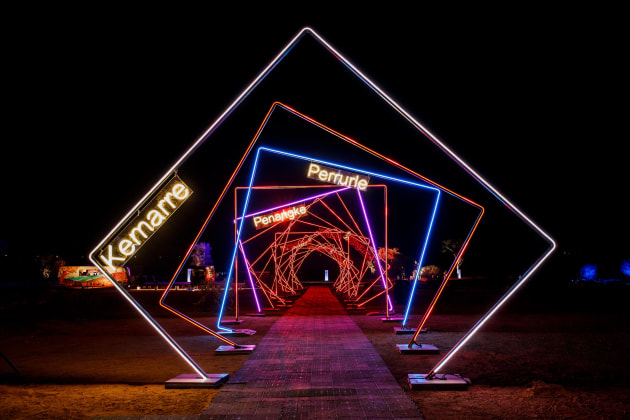 A significant part of the free public festival is the Deep Listening program, which brings topics relating to Australia's Aboriginal culture to the forefront of discussion. This year's speaker program will include talks with Archie Roach and Mitche Torres.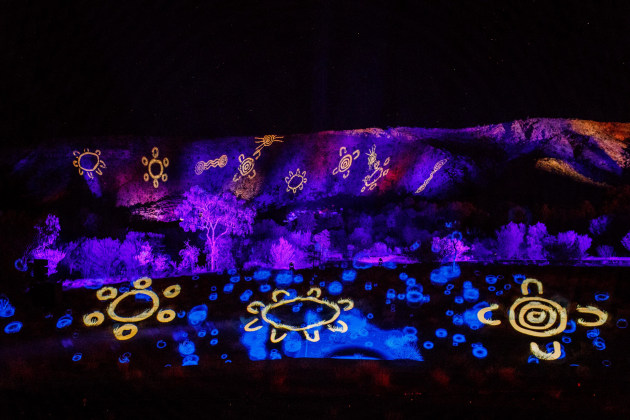 For more details on the 2020 program, you can check out Parrtjima's website here.