Alice Springs' Parrtjima Festival In Light launches this friday
A perfect opportunity to take creative and beautiful photographs, Alice Springs' Parrtjima – A Festival in Light opens this Friday 9 April. 
Free to attend, the public arts festival set against the backdrop of the Macdonnell Ranges is scheduled to run from 9 to 18 April.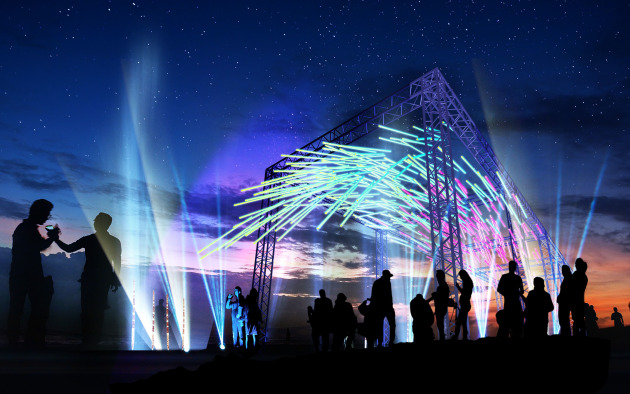 Each year Parrtjima acts as an important platform for sharing the history of Australia's oldest living culture through technology, storytelling, performance and art installations. 
With the aim of celebrating the emerging generation of young artists, Parrtjima's theme for 2021 is 'Future Kultcha'.
Parrtjima - A Festival in Light will run for ten days in and around Alice Springs. Featured in this year's musical performance lineup are: Electric Fields, Casey Donovan, Jimblah, Shellie Morris, Ziggy Ramo, Dobby, OKA, Miiesha, MusicNT's Divas, and Bow and Arrow.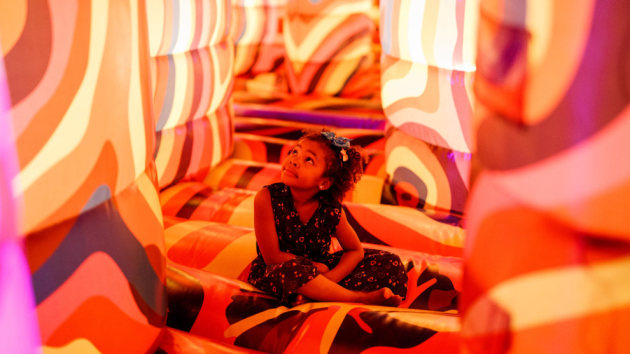 The 2021 festival will also include a number of talks as part of Parrtjima's 2021 #LISTENINGKULTCHAprogram. Some of the speakers include Dark Emu author Bruce Pascoe, artists Jungala Kriss and Raymond Walters Japanangka, and Professor Marcia Langton AM. 
Under the themed title #PITCHAKULTCHA,the festival program also features screenings of Australian films and documentaries at the Arulean Arts Centre. 
On this year's program is the 1950s classic Jedda, comedy Bran New Day and Aboriginal Rules, which is a documentary exploring the role of Aussie Rules in a remote Northern Territory community. 
Additionally, The Ghan has been transformed into a piece of moving art as three of its carriages have been wrapped in Aboriginal artist Chantelle Mulladad's Crossroads design.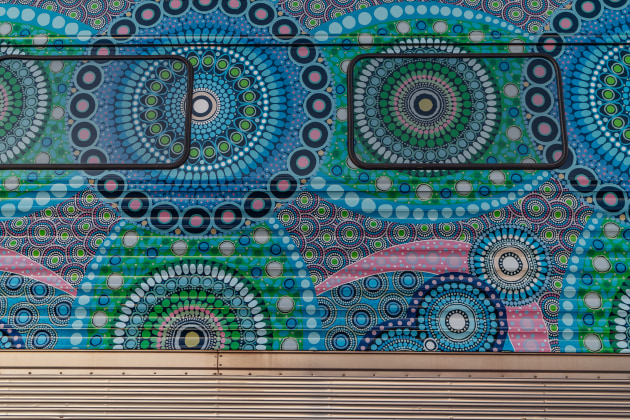 For more details on the 2021 program, you can check out Parrtjima's website here.