AI generated image wins Australian photo comp
An AI generated image has won a photography competition in Australia, successfully fooling judges and other entrants into believing the drone image was a 'real' capture, in a move described as the 'ultimate test' of the rapidly evolving technology. 
The experiment, whch involved entering an AI-created drone 'photo' of a beach at sunset into DigiDirect's free monthly photo competition, was a stunt by Sydney-based company Absolutely Ai.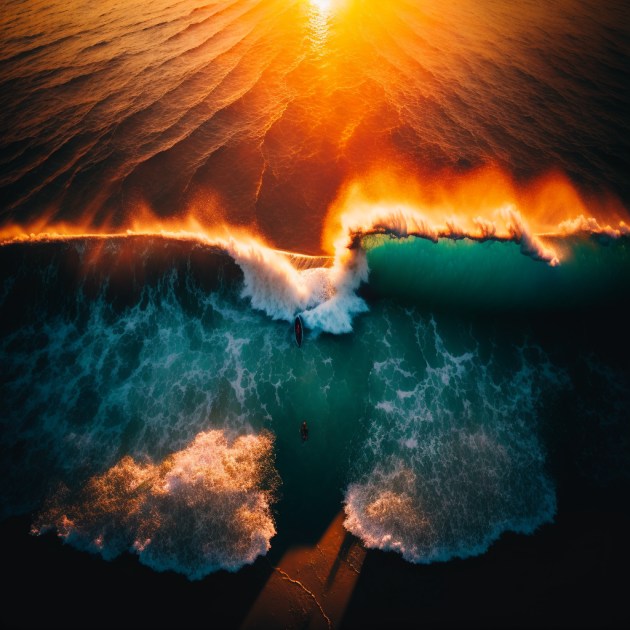 The art and design studio entered the image under the nom de plume Jan Van Eyck – a tongue-in-cheek reference to the 15th century artist and creator of an image thought to be the most stolen artwork in history.
Following the win, which came with a $100 cash prize, Absolutely AI came clean, returning the prize money to DigiDirect, and releasing a statement on the company's Instagram account revealing the truth behind the image.
"We did it to prove we're at a turning point with artificial technology", Absolutely AI founder Jamie Simmons said, speaking to AP. 
"The barriers to creating something truly eye-catching have never been lower. Our award-winning 'photograph' is a good example of that. We didn't need to wake up at sunrise, drive to the beach and send the drone up to capture the image. We created this image from our couch in Sydney by entering text into a computer program. This 'photograph' was convincing enough to win the world's first photography award for an AI image."
"We're at a point now where Machine may be the superior creator to Man," he said.
Commentary on the experiment was heavily divided, with some commentators on Instagram declaring the image clearly a fake that should have been recognised, while others have called it a sign of the challenges faced by creativity in an era of rapidly evolving technology.
"This will make human art obsolete if we continue to perceive art the way we do," said one commentator.
The issue of AI-generated work being indistinguishable from human-authored work is a relatively new phenomenon, however until now it doesn't appear to have impacted the world of photography competitions.
The same can't be said for art competitions, with an AI-generated artwork winning Colorado State Fair's annual art competition late last year.
At the time of publishing DigiDirect had not released a statement about the validity of the winning image, with Simmons telling AP when they contacted the camera retailer they never received a response. 
For now, it seems AI is here, like it or not.
"AI will revolutionise every creative industry," believes Simmons.
"It will overhaul everything - photography, content creation, music, art - you name it, AI will begin to influence these creative arts. The genie is out of the bottle and there's no going back. What matters now is how we integrate it into our creative lives."