Afghanistan fundraiser shares rarely seen images
Striking images of Afghanistan captured by a British/Australian photographer more than 40 years ago are being sold as a fundraiser towards humanitarian efforts in the country. 
Photos taken in 1977 by then 17-year-old Mark Parrish, a British-born doctor and keen photographer who worked for both the British and Australian Navies, depict Afghanistan before the Soviet invasion and in an era when the country was at peace.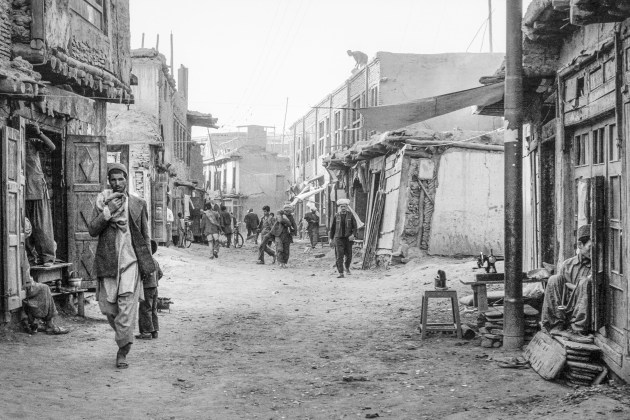 For Mark's photographer son Thomas Parrish, who has organised Prints for Afghanistan, the project is an opportunity to both share his father's work and give people an opportunity to help the country.
"I had been reading about what was happening in Afghanistan in August, and when the Taliban took Kabul, there was an element for me of wanting to help in some way," he explained.
"My dad's work was always around us growing up - he'd have prints up in the house, and recently I'd been scanning his old negatives for him as a lockdown project. It struck me that the photos he'd taken in Afghanistan were brilliant, and the few people who had seen them just raved about how significant and iconic they were. I called my dad, and said, "What do you say - why don't we try and raise some money for a cause?" He was really excited."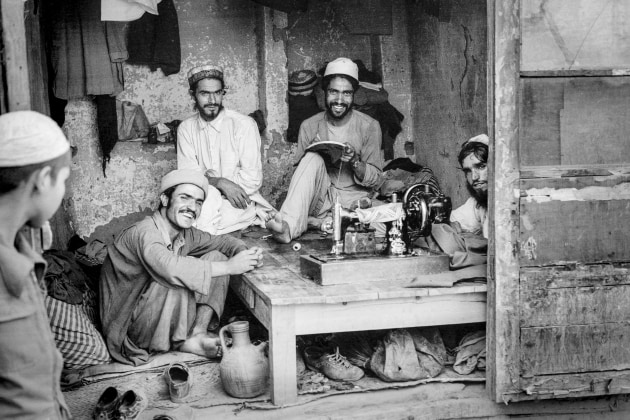 Travelling to Afghanistan as a 17-year-old on a five-week climbing expedition, he returned from his adventure with hundreds of photos. 
"The country I came to know a little is so different to that which is reported - life in Afghanistan has changed immeasurably in the past four decades," Mark said.
I am grateful to have experienced a small part of the country and feel that these photographs show some of that."
The hardest part, according to Thomas, was deciding which images would be best to sell. 
"He'd already selected about 40 or 50 images about a year ago that he'd shared on his instagram, and it didn't take us long to realise that we should stick to black and white images as these were the strongest.
As you can imagine with me being in Australia and him in the UK, I'm waking up here, and he's waking up there, meanwhile my mum is going 'Can I talk to you?' so it was a bit all over the place".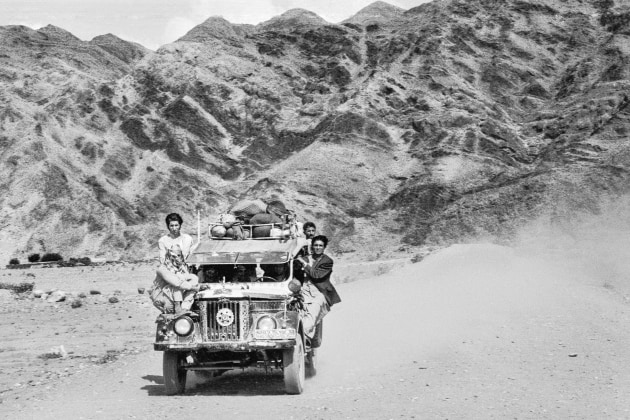 "He recognised that as a photographer he had an emotional bearing on images that might not necessarily go on someone's wall, and I was able to be a bit more objective about it. He wanted an image with children in it, something with landscape, but also images that showed something of the tradition, hospitality and generosity he experienced."
As the images had been in an archive for many years, many were in a dire state and needed to be cleaned. From there, they were imported into Photoshop and Lightroom for a freshen up, while being conscious of the era and technology in which they were captured.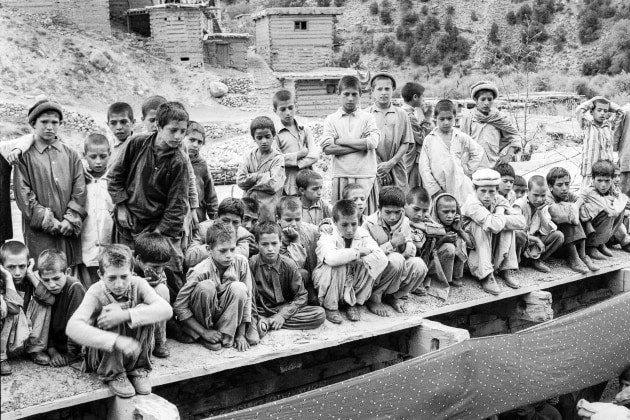 Five images made the cut, and once printing and framing costs are deducted, all remaining proceeds from the print sale will be given to UK-based charity Afghanaid. 
"We have no goal for how much we'd like to fundraise, but what we're really hoping to do is create a secondary narrative about the country that's not just war and destruction," Thomas explained.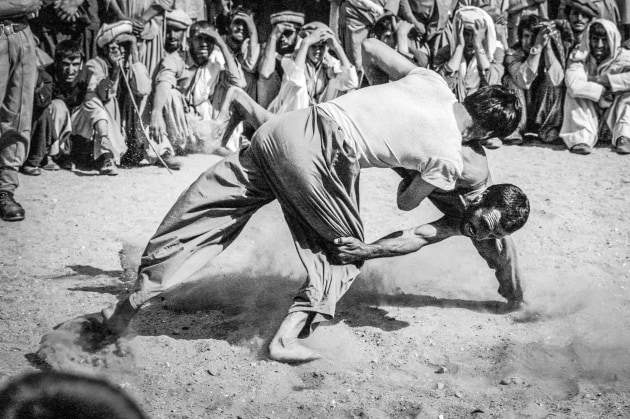 "My dad has never had much of a drive to get his images out there. I really believe in his work, and its really exciting for me to see people appreciating them - I don't think he ever realised how good they were."
You can support the fundraiser via Thomas Parrish's website here.