13th edition of €50,000 Carmignac Photojournalism Award opens for entries
The 13th edition of the Carmignac Photojournalism Award (Prix Carmignac du photojournalisme) has opened for entries, with a €50,000 ($72,000 AUD) grant on offer to photographers based anywhere in the world willing to focus on the African nation of Ghana and the ecological and social challenges the country faces.
Launched in 2009, the Carmignac Photojournalism Award aims to support photographers in the field. Every year, it funds the production of an investigative photo reportage on human rights violations and geo-strategic issues in the world. 
Each year, the laureates are selected by an international jury, with the chosen laureate receiving a €50,000 grant to carry out a six-month field report with the support of the Fondation Carmignac, which produces, upon their return, a travelling exhibition and the publication of a monograph.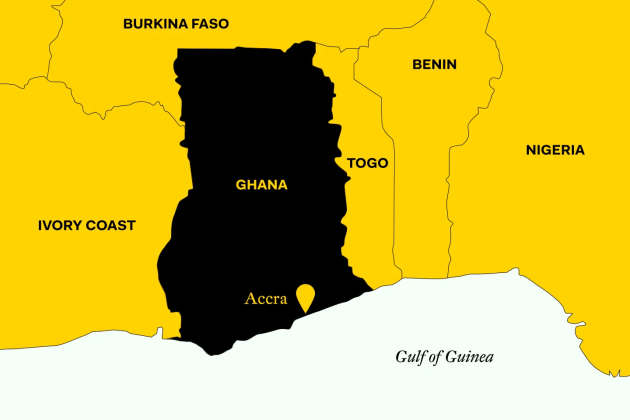 For 2022, Ghana and its vast e-waste problem has been selected as the country and issue of focus.
Described as a benchmark in West Africa for its political stability and multiple political parties, the 'cradle of pan-Africanism' is scarred by open dumps—such as Agbogbloshie, where nearly 80,000 people reside. The United Nations Environment Programme (UNEP) has identified Ghana as one of the world's top sites of electronic waste.
It is in these dumps that about 95% of electronic waste in Ghana is collected and recycled, often informally. Without any health regulations the work is often carried out by untrained minors who seek to recover valuable materials, such as copper and gold.
In doing so, workers are exposured to hundreds of harmful substances, including lead and mercury. These are not biodegradable, and accumulate in the ecosystem and in living beings. According to the World Health Organisation a child who consumes even a single chicken egg from Agbogbloshie will absorb 220 times the daily limit of chlorinated dioxins (environmental pollutants).
Entries are free, and open until October 17. You can find out more about the entry process here. 
You can also see the laureates for previous editions of the Grant here.