11 Winning images from the global BigPicture photography competition
Over 6,500 photographic submissions were entered by world-class photographers representing 67 countries—all capturing captivating moments of life on Earth that inspire action to protect and sustain it.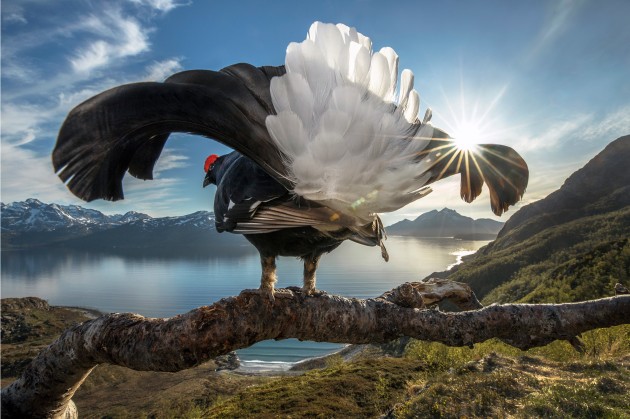 This year's Grand Prize image, titled "Black Grouse Showing Off" by photographer Audun Rikardsen of Tromsø, Norway, provides a glimpse at the showy display of a black grouse looking to impress female birds from atop his coastal lookout.
Rikardsen spent three years preparing for the shot, and while his original goal was to photograph majestic golden eagles, it was a happy coincidence that this charismatic grouse frequently returned and became comfortable in front of the camera. Rikardsen, who grew up in a small Norwegian fishing community, draws inspiration from his lifelong fascination with the Artic's rugged landscape and wildlife.
"This year's Grand Prize winner is a stunning photo that combines technical skills and creative brilliance," says Suzi Eszterhas, BigPicture Jury Chair.
"Here, the photographer has managed to capture the grouse's breeding display in a way that transports the viewer to the scene. It is a testament to how patience, dedication, and deeply knowing your subject can produce a remarkable image. In this case, Audun spent years trying to capture this photograph, and I am so grateful that he persevered, for it is truly a gift to us all."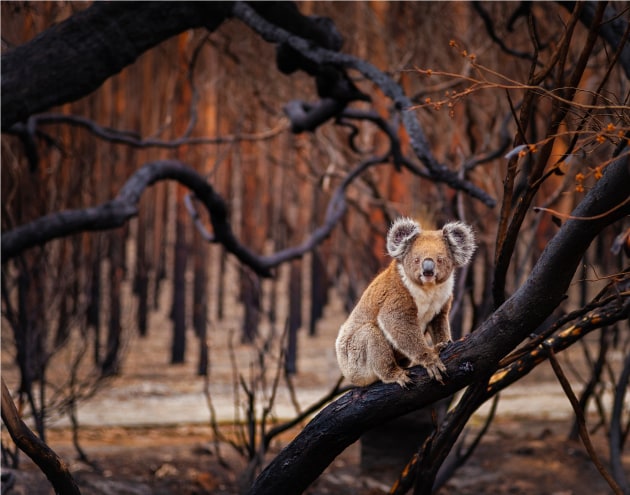 Kangaroo island-based Photographer Julie Fletcher took out the Terrestrial Wildlife category with her image 'Resilience', showing a determined koala that had survived 2018's devastating forest fires on Kangaroo Island.
Awards include $12,000 in cash prizes and all 50 winning images will be featured in the annual BigPicture photography exhibit, set to open on July 26, 2019 at the California Academy of Sciences in San Francisco.