Pentax fans have patiently waited for the company to join the ranks of Canon, Nikon and Sony in offering a high resolution 36-megapixel plus sized sensor camera, and it felt like every last one was at the ram-packed unveiling of the K-1 at a glitzy event on a crisp winter evening at Sydney's waterfront recently. My attempts to shoulder my way in for a proper look failed miserably, but with a quick phone call I soon had my very own K-1 for a closer review.
Under the hood there's a lot to like with the new camera beyond that big sensor. The stand-out for me is the sheer volume of stabilisation on offer here. It starts with a five-axis in-body system, the first of its kind for a full-frame sensor. Rated to be effective at up to five stops, it cleverly works with all of Pentax's legacy lenses that you might have gathering dust in the back of your closet. I also like that the K-1 uses an anti-aliasing (AA) filter simulator. It uses the vibrations from that in-body image stabilisation system to minimise moiré and false colour, without the need for a genuine anti-aliasing filter that can affect sharpness. All these features mean greater resolution – which really is at the heart of the K-1.
This is best reflected in pixel shift mode. First seen in the K-3 II of 2015, turning it on means the camera takes four shots of the same scene by shifting the image sensor by a single pixel between each image, then combines the results in-camera into a single composite image. It's best used in certain circumstances: studio or static landscape photography come to mind, and you'll need a solid tripod and little vibration to make the most of it. But I found images taken with pixel shift were noticeably sharper and displayed impressive dynamic range once processed. Although I'd heard it could have mixed results with moving subjects and artifacts, I didn't notice anything untoward in my testing. I think pixel peepers will be impressed.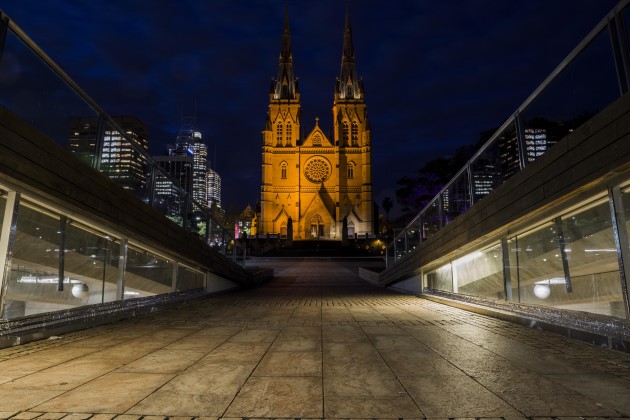 There's plenty of other features too, in fact more than I could possibly do justice to in the length of time I had for review. I like that the K-1 has built in WIFI and GPS, while the astrotracer feature is great for fans of night sky photography. It uses the GPS and pixel-shift to mimic the earth's rotation and capture celestial objects such as stars and planets as points of light rather than elongated trails, supposedly allowing for exposures of up to five minutes. Previously Pentax sold astrotracer as a hotshoe attachment, so it's great to see this now built in.
At 1,010g the K-1 is a heavy camera, and with the excellent 24-70mm f/2.8 lens I was loaned with it it's probably reaching the limit of anything you'd want to walk around with for an extended period of time. I found it most comfortable to use on a tripod, which is how almost all my shots were taken for this review, although it is still an easy camera to hold with its deep-set grip. Like many of their cameras, the Pentax K-1 is weatherproof and emerged like a champ from a decent downpour of rain one evening.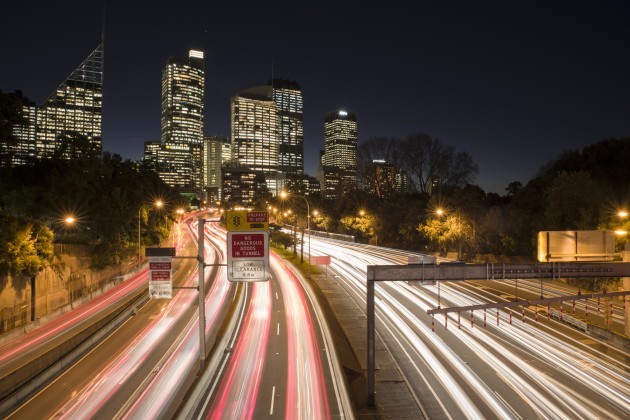 Despite the weight, the K-1 is still a compact camera, more stocky than bulky, with a relatively small form-factor for a full-frame SLR. Visually, it's a busy camera to look at. I do think the dial on the right of the viewfinder, giving access to some more regularly used features when used in tandem with the dial next to it, is a love-it or hate-it feature. I found I left it in the ISO or exposure compensation settings most of the time. Some will appreciate not having to search through menus for some of these oft-used features however. At first glance it does have a bewildering range of dials and buttons on the body though. Do we really need a dedicated dial option for WIFI and CH/CL?
The main feature of the body is the flexible 3.2' LCD mounted on four metal struts, which allows for a degree of rotation and upward and downward tilt. It's a little quirky, but it seems quite robust. And in one of those classic 'why don't all SLRs have this?" moments, the K-1 features LCD lights on both the front and back to aid in seeing the buttons and dials on the back and mounting a lens on the front – a great feature for those early morning shoots at sunrise. I found it really useful for my night shots in Sydney.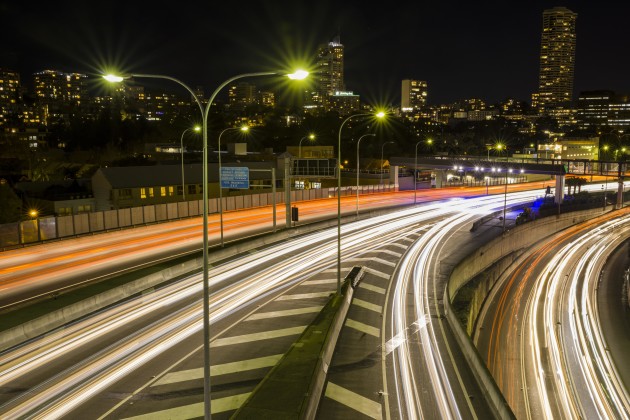 Pentax have wisely waited for the big camera companies to release, and then refine, their existing SLR's before they joined the market with the K-1. It's been an astute choice, as camera technology has matured dramatically in recent years, especially so with full-frame sensors. What I enjoyed most about the K-1 was just how sharp the images taken with it were – simply some of the best I've seen. With the lovely new lenses released with the K-1 as well as the ability to use older ones, this is a camera that should serve you well for years to come.
Pros:
- Image quality
- Tilting, light-up screen
- Value for money

Cons:
- Drive speed is a bit low
- Video is pants
- Weight
Final word

Pentax's first full-frame DSLR doesn't feel like a first generation product. It's jam-packed with features that aren't just window-dressing - they're well thought out and have real benefits to many types of photographers. Weight wise you'll always know it's there, but for the price, this is an outstanding camera.