Zhong Yi Optics launches Summilux-esque Mitakon Speedmaster 90mm f/1.5 lens
Zhong Yi Optics has announced the Mitakon Speedmaster 90mm f/1.5, a new prime lens that is available in Leica M, Canon RF, Sony FE, and Nikon Z mount.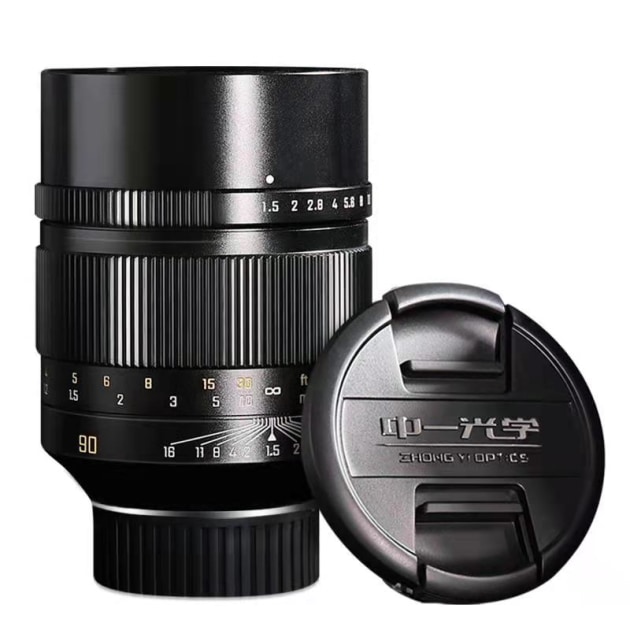 The Speedmaster 90mm f/1.5 clearly has the Leica Summilux-M 90mm f/1.5 in its sights, with that lens retailing for a wallet-shrinking $19,900. Speaking of Leica, the Leica M mount version of the lens can also autofocus with third-party adapters.
Inside, the optical design of the lens consists of nine elements in six groups. There are two 'extra-low dispersion' elements that the company says help to reduce color fringing and chromatic aberrations and one 'Ultra-High Refraction' element.
On the exterior, the lens has both Depth of Field and Distance scales.
Unlike many of Mitakon's lenses, the Speedmaster 90mm 1.5 can also be used with a number of third party adapters that bring autofocus performance to the lens. With AF adapters such as the Megadap MTZ11, or the Techart TZM-01, the lens is capable f/1.5 much easier.
The new lens is available direct from Mitakon for between $549 USD ($770 AUD) to $649 USD ($910 AUD), depending on mount choice. You can order yours here.