Tested: Nokia 8.3 5G smartphone
It wasn't all that long ago if you wanted the bleeding edge of smartphone imaging you really needed to look at the established players like Samsung and Apple and their flagship phones with their corresponding (and huge) price tags.
These days though, it's a different playing field. A host of companies now offer great devices for less cash, and Nokia's 8.3 5G smartphone is one of the most promising out there - packing in the latest 5G technology, Qualcomm's speedy Snapdragon 765G chipset, a solid camera and a stunning design at a price ($799 RRP as tested) that won't break the bank.
The device
In the hand, the 8.3 is a stunning smartphone to both hold and admire, with a blue metal central band and Gorilla Glass on the rear of the phone. Like a Model T Ford, it's only available in one colour; a 'refracted light' blue shade which Nokia parent-company HMD Global calls Polar Night. The front screen, a huge 6.81-inch Full HD+display, has a bezel-less design and is bright and clear.
Physically, the 8.3 is neatly designed with a fingerprint sensor positioned on the right side of the handset, allowing you to wake the phone and unlock it with one press. There's also a dedicated 3.5mm audio jack which is great if you want to charge the phone while listening through wired headphones. 
If we were to offer one criticism of Nokia's design, it would be the dedicated Google Assistant button on the left side. Hitting it launches the assistant but also pauses any app you're using on the phone at the same time.
It's a bit of a frustration as the button is easily bumped, and you can't reassign it either - a bit of a lost opportunity as it would make a great button to assign to the camera if you could. 
Finally, it's worth mentioning the slick design of the camera array on the backside. It sits almost flush to the phone and has a nice, minimalist design. 
The camera

The rear camera array on the Nokia 8.3 5G comprises a Zeiss 64MP f/1.89 main camera, a 12MP ultra-wide camera with an aperture of f/2.2, a 2MP macro camera and a 2MP depth sensor.
The main camera shoots 16MP by default but switches to the 64MP main file in Pro mode. I found images in both modes pretty much indistinguishable, and so stuck to 16MP for most of my testing as I didn't want to fill up the phone's storage too quickly with 20MB images. Images retain plenty of detail, and even the default JPEGs respond pretty well to editing as well.
It's worth mentioning just how sharp the lenses are, with even the ultra-wide-angle mode displaying impressive front-to-back sharpness. If landscapes are your thing, you'll be impressed at how good a job the 8.3 performs with its in-camera focus stacks.
Speaking of the ultra-wide mode, it's fantastic. I found it a really creative setting to use as the field of view is massive – 16mm equivalent, but without any of the shortcomings of camera lenses of that focal length like softness at the edges. It's easy to switch to the ultra-wide mode too, and there's basically no loss in quality over the other modes.
There's also a night mode, although my results with this were a bit more mixed. Although it improved my images captured at night and in low light, the files did lose a bit of detail, although noise is pretty well managed. Still, it's a nice feature to have even if it's not as advanced as in competitor smartphones.
Finally, the front-facing selfie camera delivers great results, with images holding up nicely when pixel-peeping.
Video
Video specs max out at 4K 24fps and a 21:1 cinematic mode, although there's also a new Action Cam mode that's designed to capture smooth video, which uses a higher frame rate of 60fps to improve footage of fast-moving subjects.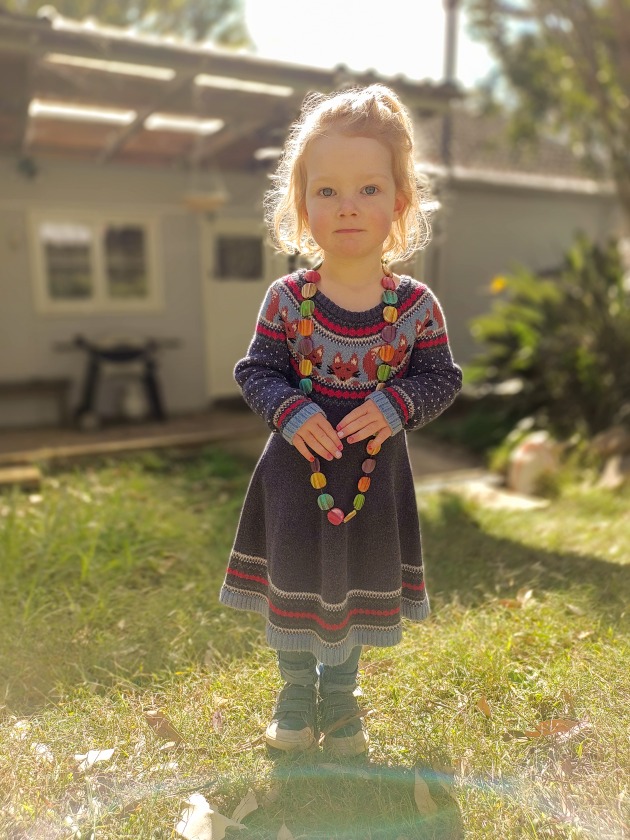 Otherwise, if slow-mo is your thing, there's 1080p video at up to 240 fps, and 720p at up to 960 fps. In testing I found results solid, especially in good light. No complaints here.
Battery life
After reading independent tests that described its battery life as class-leading, my hopes were high for the Nokia 8.3 5G. You'll be pleased to know it more than lived up to my expectations, regularly delivering a full days use in a single charge, and offering hugely improved performance over my previous phone, the Google Pixel 4XL. If battery life is important to you, you'll find the 8.3 very impressive.
What about 5G?
It would be remiss for me not to mention the 5G capabilities of Nokia's flagship. Few smartphones in Australia currently offer 5G, but if having this tech in your device is important to you you'll find the 8.3 a good cost-effective option.
Nokia says the phone is capable of using a range of frequency bands on the market and it will continue to be supported in the future as well. Your access to 5G will of course vary by location, but you can expect the service to become more common in the future.
The wrap-up
The Nokia 8.3 5G is a great smartphone that delivers solid results at a much more palatable price tag than many of its rivals. If you're looking for a smartphone with excellent image-quality and nice-usability, you could do much worse than add Nokia's flagship to your shortlist.
The Nokia 8.3 5G is available now, and can be ordered from Nokia directly. Click here for more info. 
More images