Tamron announces development of 'world's first' f2 zoom for E-Mount
Tamron has announced that it is developing the 35-150mm F2-2.8 Di III VXD lens, which the company is calling the world's first mirrorless zoom lens for Sony E-Mount with a maximum aperture of f2.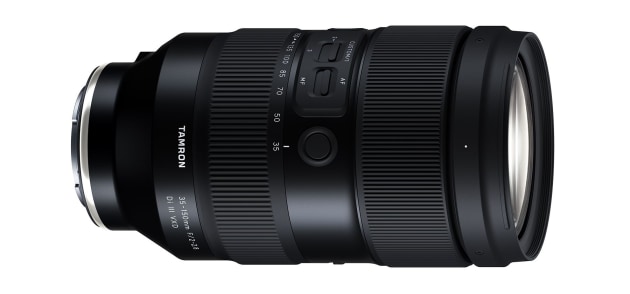 Despite the claim, f2 zoom lenses are not entirely unique for mirrorless, with Canon's RF 28-70mm f/2L USM lens being on the market for a couple of years at least, with that lens also offering a faster, constant f2 throughout the zoom range. However, the new Tamron glass is likely to cost less than the $4,500 you'll need to shell out for Canon's flagship general purpose lens.  
Tamron says the 35-150mm F2-2.8 Di III VXD will feature a VXD (Voice-coil eXtreme-torque Drive) linear motor focus mechanism, that will enable 'high-speed and high-precision' autofocus.
At the same time, Tamron also released a development announcement for another general purpose zoom, the 28-75mm F/2.8 Di III VXD G2, which, like the 35-150mm, is expected to be available this year.
Both lenses will also be compatible with the new Tamron Lens Utility, which allows users to customise the functions and update the firmware through the lens rather than through the camera. 
No information on pricing for the new glass has been released yet, but keep an eye on local distributor Blonde Robot's website for more info.