Sony officially announces A7S III
Sony has officially announced the A7S III full frame mirrorless camera, featuring a brand new 12.1MP back-illuminated image sensor with 15+ stop dynamic range, and a suite of impressive video recording capabilities including 4K 120p and 10-bit 4:2:2 color depth. 
There's a ton of info to unpack, so lets take a closer look.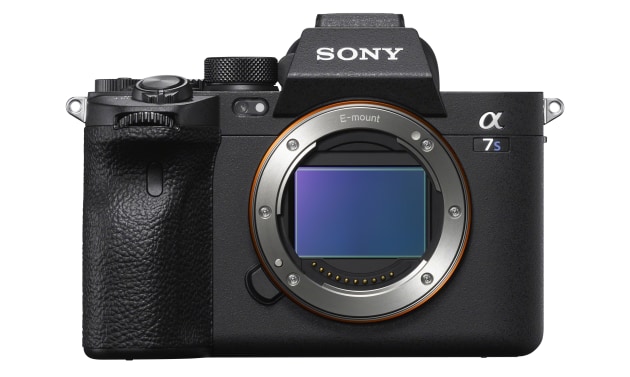 The body
Physically there's little to tell the A7S III apart from its predecessors, but Sony says the III features a redesigned grip, an improved dust removal feature, plus dust and moisture resistance.
It also includes a an HDMI Type-A connector, and is the first Alpha series camera to support USB PD (Power Delivery), allowing higher power to be supplied from an external source allowing for recording for extended periods with minimal drainage of the internal battery.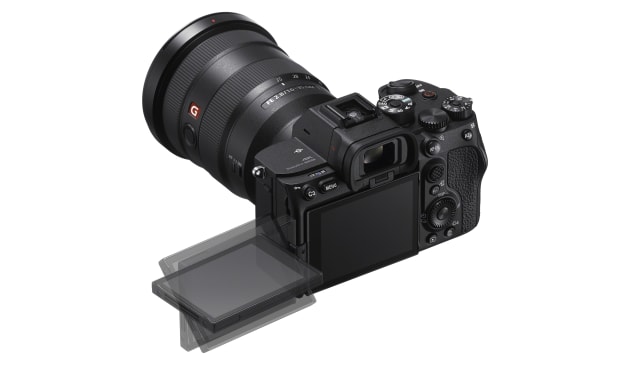 With a clear nod to Canon's recently announced R5 and R6, Sony are keen to promote the overhauled heat dissipation technology in the A7S III. According to the company, a newly developed 'unique heat dissipating structure', keeps image sensor and image processing engine temperatures within their normal operating ranges, preventing overheating while maintaining compact body dimensions.
In use, Sony says it allows for continuous recording sessions at 4K 60p 10-bit 4:2:2 video for an hour or more without overheating. 
Finally, the A7S III is also the first E-mount body to feature a side opening vari-angle rear screen. The screen rotates sideways, up and down, and features a 3.0 type 1.44 million-dot touch panel LCD monitor. 
The new sensor
Inside, there's a newly designed 35mm full-frame 12.1MP (approx., effective) back-illuminated Exmor R CMOS image sensor, which Sony says uses a variety of light-gathering techniques to ensure high-sensitivity with low noise, allowing users to shoot in low-light situations without needing large-scale lighting setups.
The new sensor features a focal plane phase-detection AF system for the first time in the S-series. There's also a new BIONZ XR image processing engine that Sony says provides up to eight time more processing power, and also reduces rolling shutter up to three times.
Video
The Alpha 7S III offers in-camera 4K recording up to 120 frames per second, 10-bit depth and 4:2:2 colour sampling. Sony says the new camera also offers a more flexible and efficient post-production workflow with a variety of movie recording modes such as All-intra and MPEG-4 HEVC/H.265 coding (XAVC HS).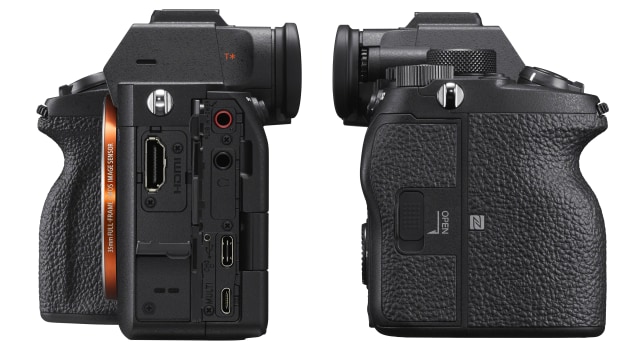 There are three colour gamut settings: S-Gamut, S-Gamut3, and S-Gamut3.Cine, which will allow for footage shot on the A7S III to be matched with footage shot on professional camcorders to simplify multi-camera post-production workflows.
In addition to S-Log3 gamma curves, the Alpha 7S III supports an HLG (Hybrid Log-Gamma) picture profile. The Alpha 7S III also allows 16-bit RAW output to an external recorder via HDMI Type-A.
A digital audio interface has been added to the camera's Multi Interface (MI) Shoe for clearer audio recordings from a compatible external microphone. Used with the A7S III, Sony's XLR-K3M XLR Adaptor Kit additionally provides 4-channel 24-bit digital audio recording capability.
In addition, there's 10 new customisable presets via the Creative Look feature which creates a variety of interesting moods for both photo and video shoots, and a redesigned monitor display with a clearly visible red frame that makes it clear when recording is in progress even when mounted on a rig or gimbal.
Low light performance
The base ISO has been lowered to 80, resulting in a normal range of 80-102400 (expandable to 80-409600 for video and 40-409600 for stills) Sony says it offers improved image quality by approximately one stop of noise reduction in the middle and high sensitivity ranges.
Sony also says Gradation rendering has also been refined for better looking skin tones and to help highlight 'roll-off' in portraits. 
Autofocus
The A7S III features a Hybrid AF system that combines phase-detect and contrast-detect AF. The phase detect part of the equation offers 759 points covering 92% of the image sensor, and Sony says there's no loss of points in either video or stills modes. The camera can also focus in light down to EV-6.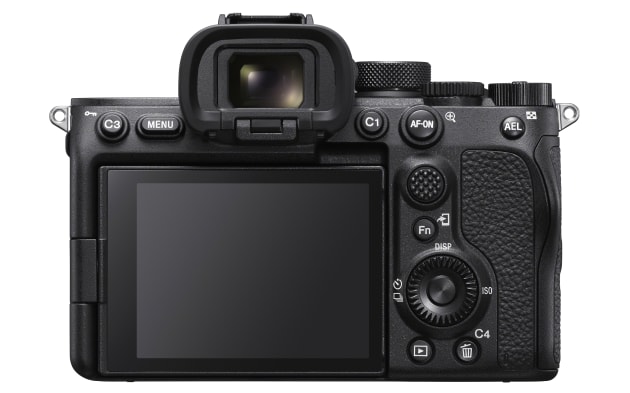 There is both Real-time Tracking and Real-time Eye AF, and Sony says the Real-time Eye AF improves detection performance by 30% over previous systems, thanks to the new image processing engine.
In video modes, Real-time Tracking is initiated by touching the subject on the screen, while simultaneously, Real-time Eye AF is initiated when an eye is detected.
There's also additional features for video users, including AF Transition Speed in seven settings, to create rack-focus transitions, and five AF Subject Shift Sensitivity settings, which allow for customising how easily AF will switch or stay with the locked-on subject. 
According to Sony, The A7S III also includes the world's first 9.44 million-dot (approx.), 0.64 type Quad-XGA electronic viewfinder with a high-definition OLED display. The viewfinder offers a 0.90x viewfinder magnification, 41° diagonal field of view, and a 25mm high eyepoint for clear, low-distortion corner to corner viewing. It is also dust, fog and moisture resistant.
Workflow
Following Canon's lead, the A7S III also includes the HEIF (High Efficiency Image File Format) allowing for 10-bit gradations while significantly reducing file size and saving storage space. HEIF stills can also be played back on a compatible Sony HDR TV via a direct HDMI connection.
Inside, there's two CFexpress Type A compatible media slots, which also support UHS-I and UHS-II SDXC/SDHC cards.
According to Sony, with CFExpress, high-speed data transfer to a PC is possible at about 1.7 times faster than an SD card. The dual slots can be set to relay mode for extended continuous recording of high bit rate data too.
The camera supports 5GHz27/2.4GHz wireless LAN (IEEE 802.11ac) and offers MIMO (multiple-input and multiple-output) to improve communication quality by using multiple antennas, and also features a revised menu structure for easier navigation and touch-responsive menu operation. And in a 'finally!' moment, separate settings can now be stored for stills and movie shooting.
Availability
The A7S III will be available in Australia from early October 2020 for SRP $5,999, considerably more than the $4,799 RRP of 2015's A7S II at launch (although it's available today for about $3,099).
For full product details and videos, head over to Sony's website.
You can also check out some of the official sample videos below, and a great video by YouTuber Gerald Undone which takes a deep dive into the technical features of the new camera right here.