Sigma launches new 105mm f/2.8 DG DN Macro lens
Sigma has just revealed the specs of their new 105mm f/2.8 DG DN Macro lens. The new lens is Sigma's first Art-series Macro lens for mirrorless cameras and has been designed to deliver 'enhanced sharpness' and to help create interesting bokeh effects in your images.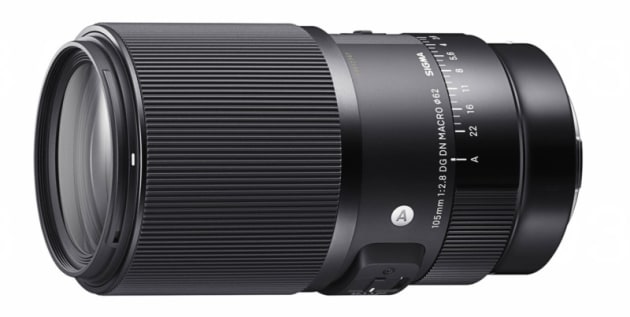 A mid-telephoto macro lens, the 105mm is comprised of 17 elements in 12 groups, including a Special Low Dispersion element to reduce aberration when shooting. The lens has been designed to achieve a 1:1 reproduction ratio at a distance of just 14cm. If you want to achieve a different reproduction ratio, a teleconverter can chage this - for example, a 2x teleconverter will give you a 2:1 reproduction ratio.
Controlled by Sigma's 'Hypersonic' Motor, the new lens also offers an autofocus setting, which Sigma has claimed will run smoothly and quietly in both close-up and portrait settings. 
With respect to special features, the 105mm f/2.8 DG DN Macro lens is dust proof and splash proof, ad there is also an Aperture Lock Switch and a Focus Limiter Switch on the main barrel of the lens, which allows you to choose between three settings: Macro, Portrait and Full-Range. The settings on the barrel also give you the choice between a 'clicked' or 'de-clicked' aperture action.
Below are some sample images that were shot using Sigma's new lens:
The new lens will be avalable in late October and priced at around $799USD ($1300 AUD). You can find out more details about pre-ordering the lens here.