Review: Tamron 17-50mm F4 DI III VXD lens (Sony E-Mount)
The last few years have seen lens manufacturer Tamron release a host of lenses that have really pushed outside the traditional 'holy trinity' that many photographers will be familiar with. 
It means today you can buy a lens like a 20-40mm f/2.8, a 35-150mm f/2-2.8 or even a true all-in-one lens, a 50-400mm f4.5-6.3, and all for full-frame sensors.
And while many photographers may have scoffed at the image quality of lenses that covered wider focal lengths in the past, the reality is that Tamron's optical designs have also taken great strides in the last few years, with the Japanese company now delivering compelling glass at competitive prices.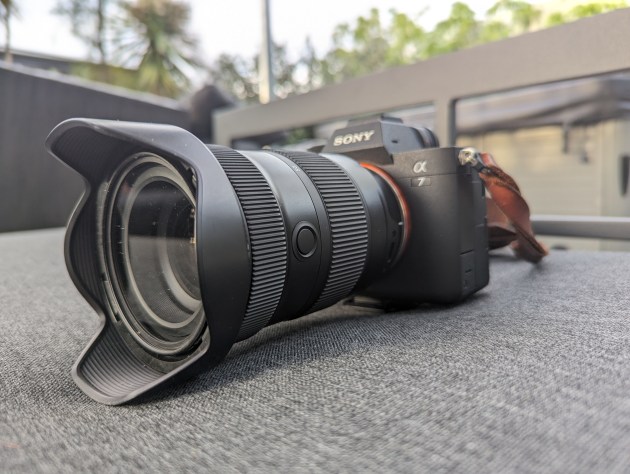 So enter Tamron's latest lens, the 17-50mm F4 DI III VXD, which covers ultra wide-angle to standard focal length at a constant F4 aperture. It'll set you back an RRP of $1,399, and I tested the lens with my own Sony A7 IV. 
The build
Internally, the 17-50mm F4 DI III VXD features a circular aperture with nine blades and 15 elements in 13 groups, including three low dispersion elements and a glass-molded aspherical element.
The lens is fairly compact at 114.4mm long, and it weighs 460g. Since it's an internal zoom design, the lens doesn't get bigger as you zoom, which keeps it compact. The other benefit of it being internally zooming is the balance point is constant, a handy feature if you plan to use the 17-50mm F4 on a gimbal.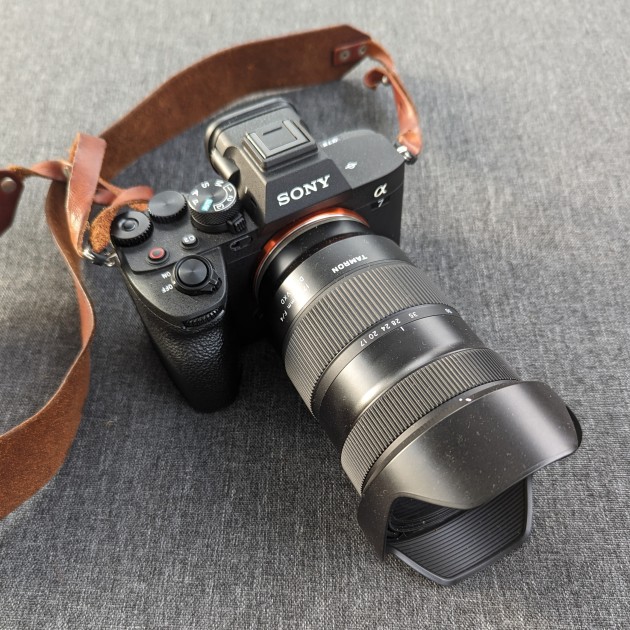 The 17-50mm F4 Di III VXD lens is built with a moisture-resistant construction starting with a gasket at the lens mount, and internal seals at the rings, switches, and ports, along with a fluorine coating.
It also has a 67mm filter size, same as most other Tamron lenses for mirrorless cameras, which is great if you plan to swap filters between lenses.
Visually the lens is quite long and narrow, which makes it quite easy to hold. This is helped by large rubber focus and zoom rings that are nicely damped.
On the side of the lens barrel there's an assignable focus hold/custom button that can be programmed to various functions either from within the camera or through Tamron's free Lens Utility software.
Thus software is accessed via a weather sealed USB-C port located on the side of the lens near the mount. 
Using this port opens up much greater customisation than is possible just via your camera's menu, and allows you to change everything from the function of the focus ring between manual focus and acting as an aperture ring, to the direction of the ring, whether or not the action will be linear or non-linear and more. It's a cool feature.
Finally, the lens ships with a rather narrow and shallow petal-shaped lens hood. It's perhaps a little flimsy, but does the job.
Autofocus
The 17-50mm F4 Di III VXD lens uses Tamron's flagship autofocus motor, the VXD, (Voice-coil eXtreme-torque Drive). 
In use I found it hit focus near instantaneously, even in low light and with fast moving subjects like kids on a chair-o-plane at the local highland games.
Close focus results were also very good - the lens can focus as closely as just 19cm at its widest setting, which means it's great for landscape shots where you want to have a close foreground subject in focus or you have a rapidly advancing child about to stick their grubby mitts on your lens.
At the telephoto end, you can focus as closely as 30cm, which makes it really versatile.
Image quality
The 17-50mm F4 Di III VXD lens delivers great image sharpness and contrast across the zoom range. Images are naturally bright and saturated, which makes it great for capturing subjects in bright daylight. 
That said, there is some softness in the corners at certain focal lengths (as you might expect), although at 17mm the lens is surprisingly sharp in the corners.
Where it falls down is with some noticeable vignetting and barrel distortion at 17mm. These issues correct themselves better as you move through the focal lengths however. 
Finally, although F4 is not a particularly wide aperture, you still do get some subject isolation at 50mm, although there will always be limitations to how much you can be creative with depth of field with a lens like this one.  
Wrap-up
The Tamron 17-50mm F4 Di III VXD lens is a great option for photographers looking for something that can do a little bit of everything - it is wide enough for buildings or landscapes, while you can also punch in tight and capture a portrait or two as well.
It's also a fairly unique lens at this price point. There's no other comparable product in the focal length, with its nearest rival probably the Sony FE PZ 16-35mm F4 G or the Tamron 17-28mm F2.8 RXD, but neither of these are as versatile, and the 16-35mm has an RRP of $2,000. 
It leaves the 17-50mm F4 Di III VX on its own for now, and a great example of a lens that can do just about everything well. 
More images